Unmanned Aerial Vehicle (UAV) Use as a Tool to Assess Crawling and Swimming Speeds in Hatchling Sea Turtles
aerial photography
,
Bird's Head Seascape
,
Conservation
,
Coral Triangle
,
discovery
,
diving
,
drone photography
,
ecology
,
education
,
endangered species
,
environment
,
Indonesia
,
initiatives
,
Leatherback Turtle
,
Marine Protected Area
,
MPA
,
news
,
photography
,
protected areas
,
remote monitoring
,
Science
,
sustainability
,
turtle
,
West Papua
Administrator's note: Unmanned Aerial Vehicles (UAVs) or "Drones" are increasingly being used as a non-invasive tool to monitor wildlife behavior.  This 2019 report by the Society for the Study of Amphibians and Reptiles recently appeared in "Herpetological Review", 2019.  The report was compiled by Ricardo Tapilatu, the Bird's Head Seascape Leatherback Conservation Program Director along with colleagues Amy Bonka and Thane Wibbels (both with the University of Alabama-Birmingham), William Iwanggin, Hengki Wona, Theo Ampnir, Roi Rumbiak and Roni Bawole (both with the Bird's Head Seascape Leatherback Conservation Program).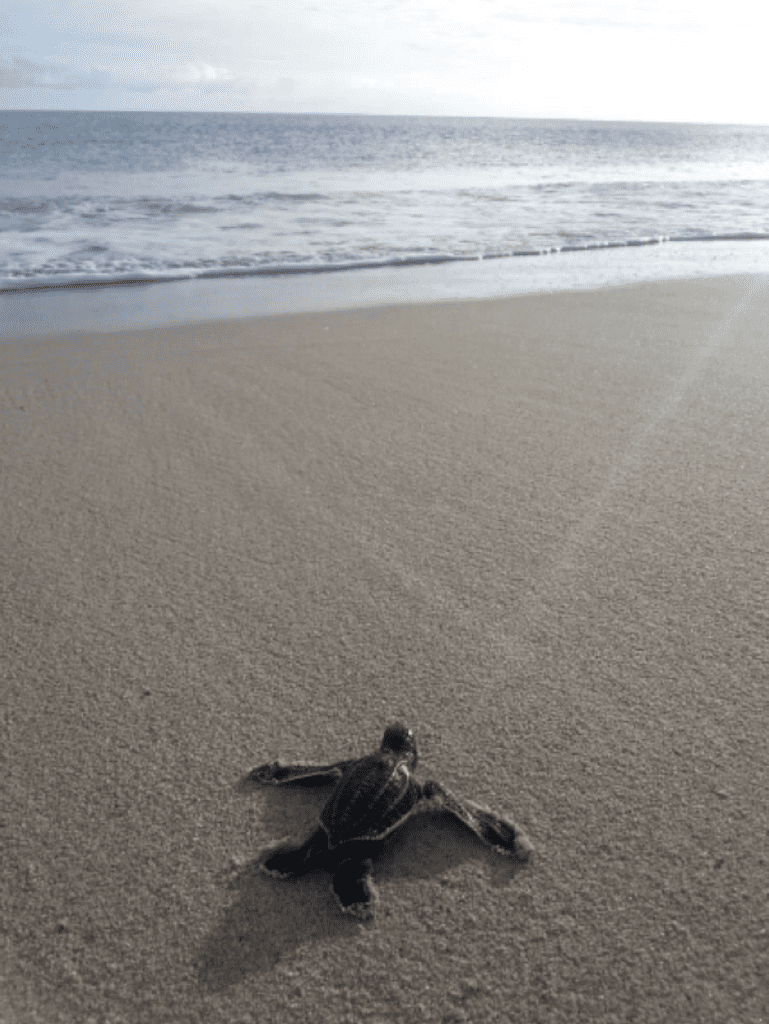 The program utilized DJI Phantom 3 Pro cameras to monitor leatherback hatchlings from the Jamursba Medi and Wernom nesting beaches on the north side of the Bird's head Peninsula.  To read the study click here, Unmanned Aerial Vehicle (UAV) Use as a Tool to Assess Crawling and Swimming Speeds in Hatchling Sea Turtles.
Social Share