Sawandarek Jetty: New dive site by Carlo Calderaro
Administrator's note: Many boats and some land based resorts already dive this wonderful Dampier Strait site but up until now it has not been listed on the website.  A huge thanks goes to Carlo Calderaro, cruise director for Damai, for his willingness to share and for taking the time to send us site details and images. Carlo wanted me to apologize for the quality of his images. On the contrary, what his images lack in quality is more than made up by his contribution.  It's not everyday that we add a new dive site to the BHS catalog! BTW: The proper protocol is to request permission from the village elders prior to diving this site. 
SAWANDAREK JETTY (South Mansuar Island)
GPS: 0⁰ 35.319′ S  130⁰ 36.315 E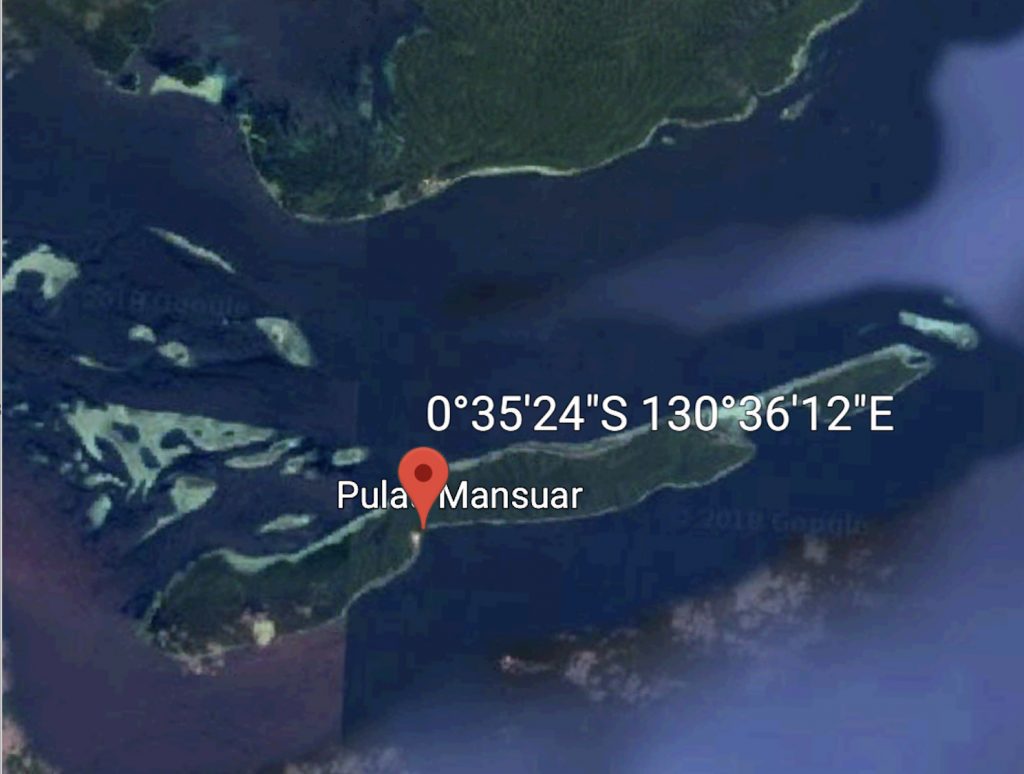 The dive site can be dived with rising or falling tide. I personally prefer a rising.
We usually jump in the shallow water in front of the jetty. This spot is perfect for wide-angle photography. Here we see jacks/trevally, batfish, snapper, damsel fish, giant sweet lips and oriental sweet lips cruising around the jetty and creating the perfect set-up for photographers who like the schooling Oriental sweet lips and the soft coral.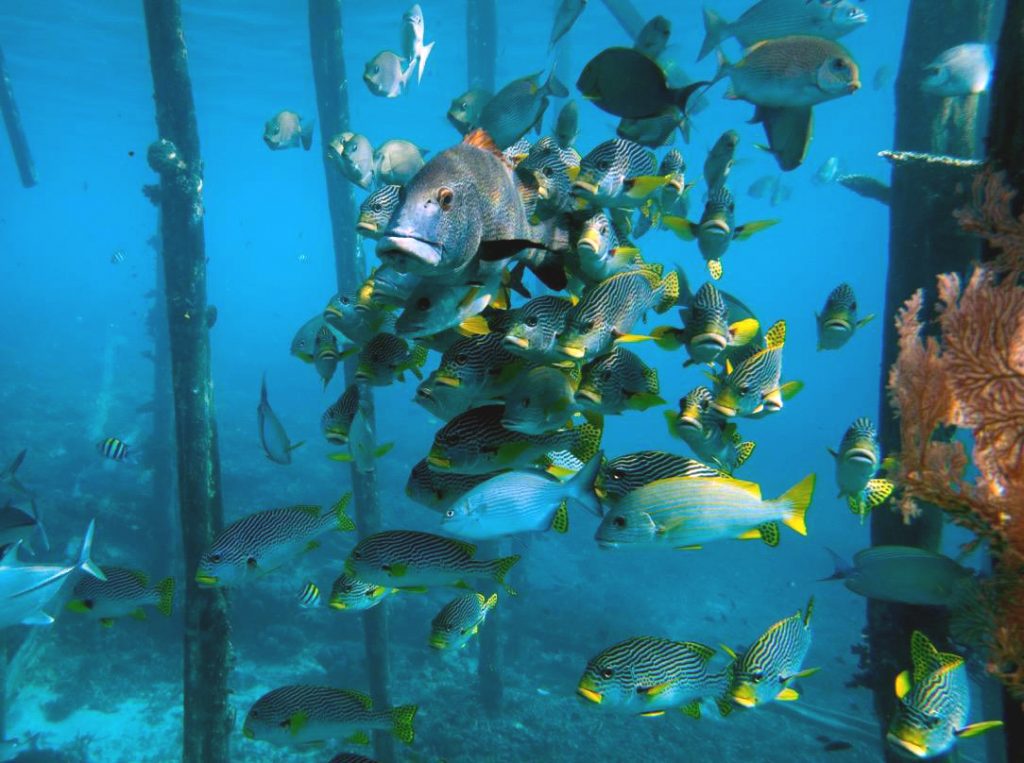 Deeper around 10-12 m in front of the jetty, in a little rubble area, there is one of the biggest giant clams I've ever seen in R4.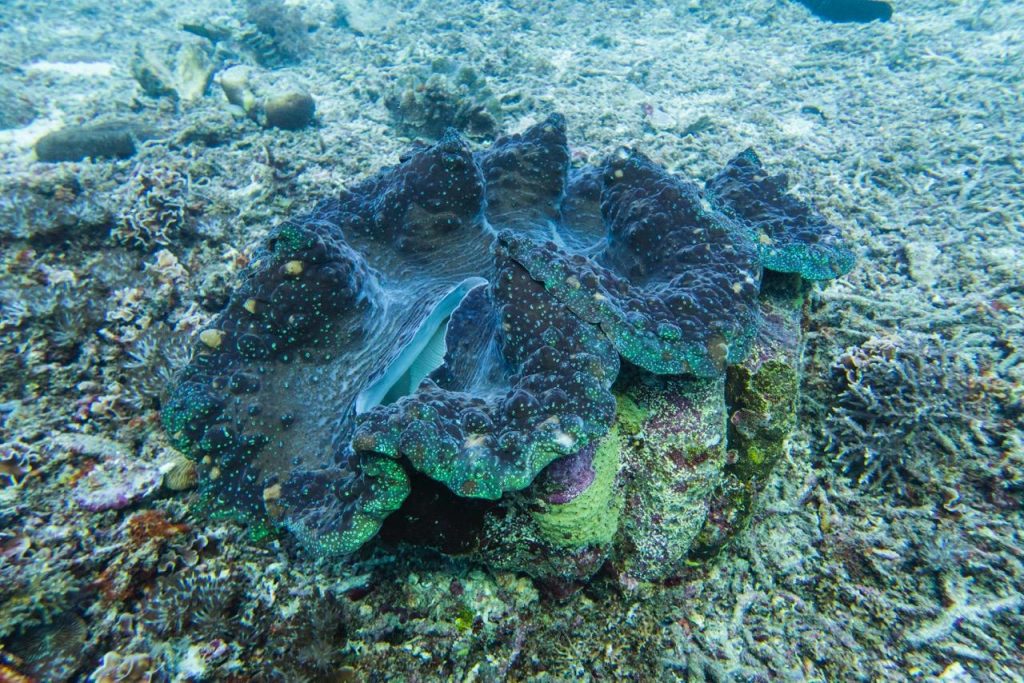 In the shallow water on either side of jetty is gorgeous soft and hard corals covered in little colorful reef fish (especially with a bit of current). There are also big turtles, white and black tip cruising around.
Leaving the jetty behind and keeping the reef on your right shoulder its possible to see schooling barracuda and abundant fish life. At this point we usually change direction and we go deeper with the reef on the left shoulder. In 18- 30 m of water in front of the jetty you will find very nice coral bommies covered in glassfish and sweet lips with the occasional wobbegong.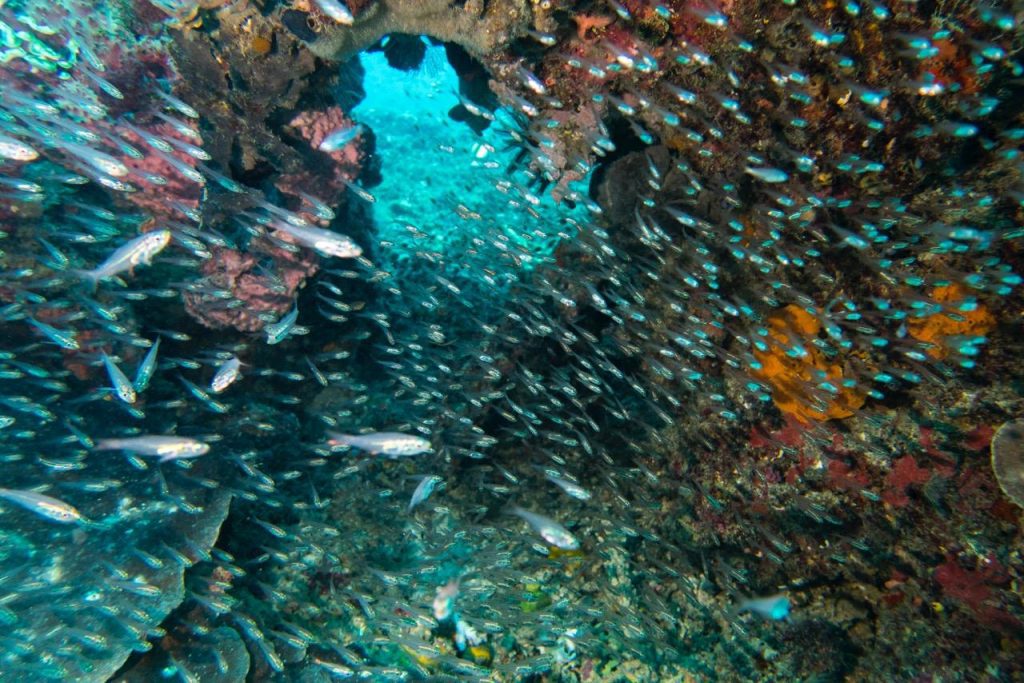 This part of the reef (jetty behind you going left) is also quite good for pigmies, including the beloved pontohi.
Sawandarek can be a good night dive with possibility to find bluering octopus.
If you type/search "Sawandarek jetty" on YouTube you will find a couple of videos to give you an idea of the dive site.
P.S. Carlo just sent notice that there is now a coral reef restoration project located in front of the jetty. 
Social Share