Endemics: Paintings of Bird's Head Seascape's Endemic Fish by Nate Wilson
Marine life artist, Nate Wilson, has created a poster with his paintings of all the Bird's Head Seascape's endemic fish.  Currently there are 57 but that will very likely change in the not too distant future.  We introduced Nate's work to the BHS audience in Jan '21.  Read that article and see larger images of his work here, Painting the Bird's Head Endemics.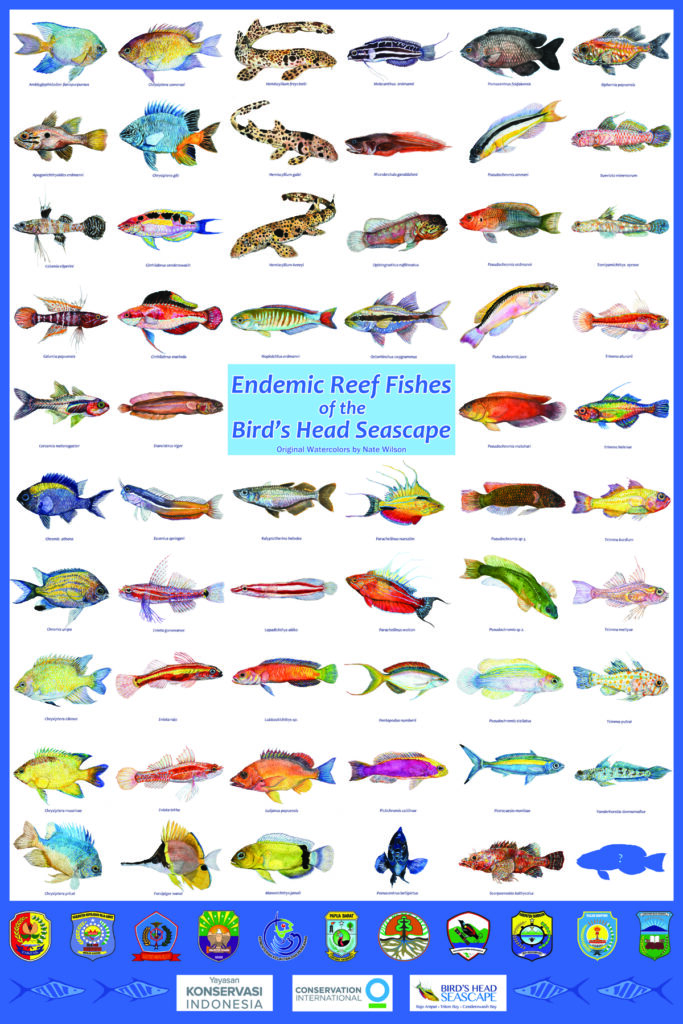 Nate will be making his first visit to Indonesia, the Bird's Head Seascape's Raja Ampat later this year.  He will surely be inspired.  His artwork is phenomenal!  And we are very fortunate he is willing to share with us.
Here are a few larger images of various species to give you an idea of his talent and attention to detail.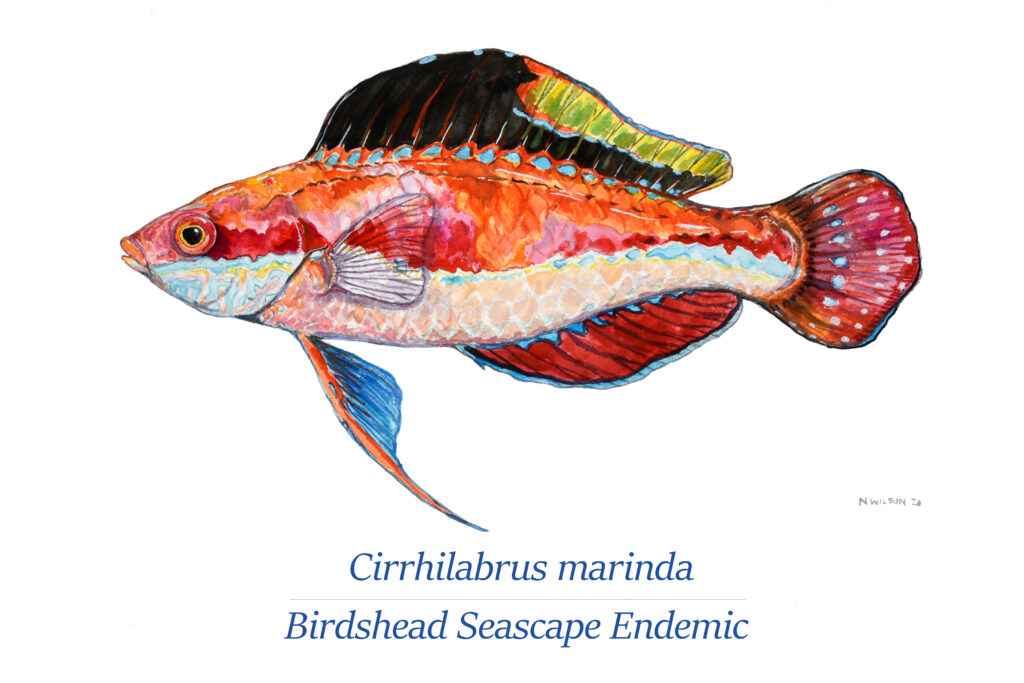 The poster is also available in Bahasa Indonesia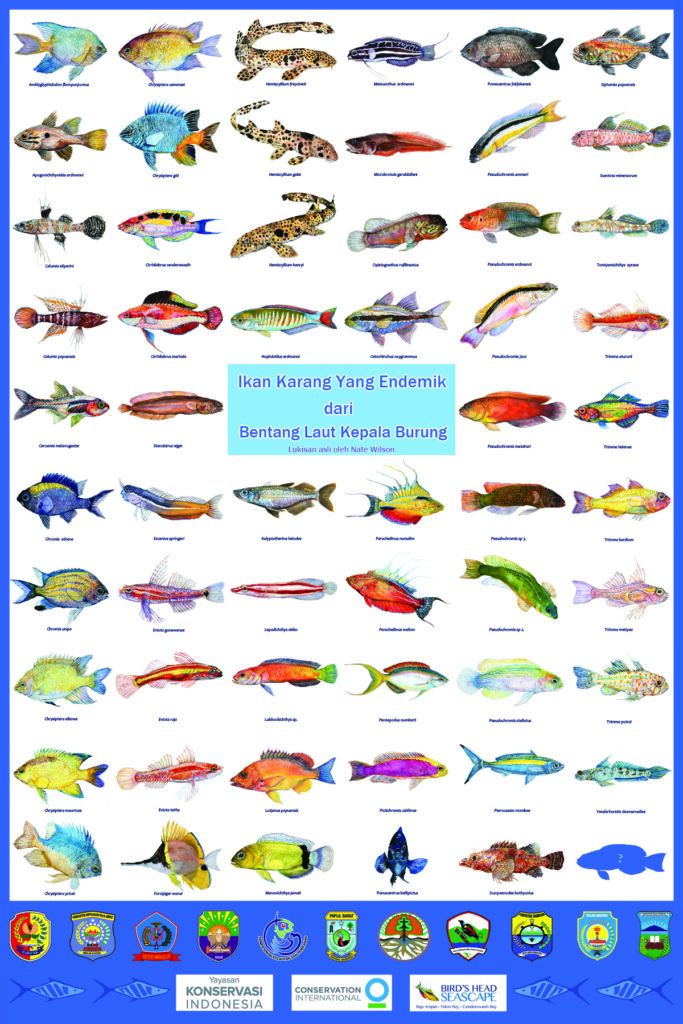 To see more of Nate's work and to purchase paintings please visit Nate's website, www.natewilsonpaints.com.  Also visit his Facebook page, https://www.facebook.com/natewilsonpaints.  Nate was recently interview by X-Ray magazine.  To view that interesting interview click here.  X-Ray with Nate Wilson.
Social Share