Raja Ampat on a GoPro 4 by Got Muck's Hergen Spalink
Raja Ampat on a GoPro 4
by Got Muck's Hergen Spalink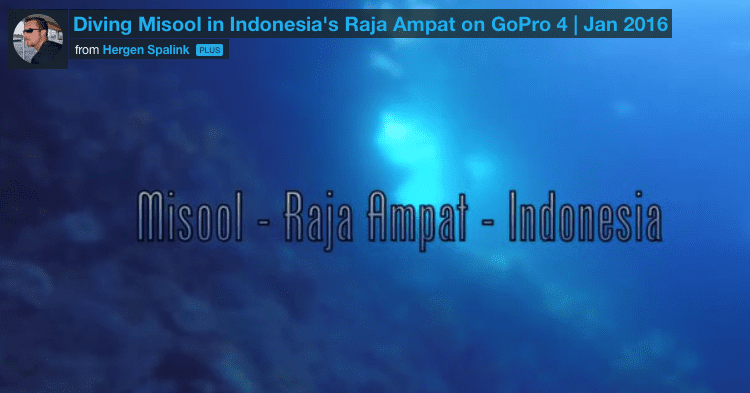 Setup time? Less than five minutes!
Weight? Less than the body of a DSLR!
Ease of shooting? There's only three buttons!
The GoPro opened up underwater imaging for a lot of people with its easy of use, price and portability. Unfortunately those didn't necessarily translate into stellar results underwater. Over the last several years, improvements in the camera itself along with the development of  more dedicated underwater accessories such as color correction filters and LED lights means the GoPro is becoming a more capable underwater camera.
With so many of our clients asking for help using their GoPros we decided to leave the DSLR and its housing on the boat and do one of our Raja trips exclusively shooting a GoPro Hero 4 Silver.  We paired the GoPro with the Flip 4 filter system from…
To read all of this incredibly informative post and view the result – an amazing 5 minute film shot exclusively on the GoPro; click HERE.
Avid photographers Hergen Spalink and Kerri Bingham are photography instructors whose work has appeared in major dive publications worldwide. Based in Bali Indonesia, they run exclusive dive expeditions through their company, Got Muck. Their mission is to ensure their valued guests experience the diving holiday of a lifetime. To see more of Kerri and Hergen's imagery visit their website, Got Muck.
Social Share