A New Adventure in Raja Ampat: Snorkeling in Misool's Jellyfish Lake by Maurine Shimlock
A New Adventure in Raja Ampat: Snorkeling in Misool's Jellyfish Lake
by Maurine Shimlock
With a bit of apprehension, our hardy group of 20 divers hopped from their dinghies to brave the rocky path to southeast Misool's recently discovered jellyfish lake. Located a few minutes west of the Misool pearl farm headquarters, and nearly directly north of Tomolol cave, visiting this inland basin is a fabulous way to spend a non-diving afternoon in Raja Ampat.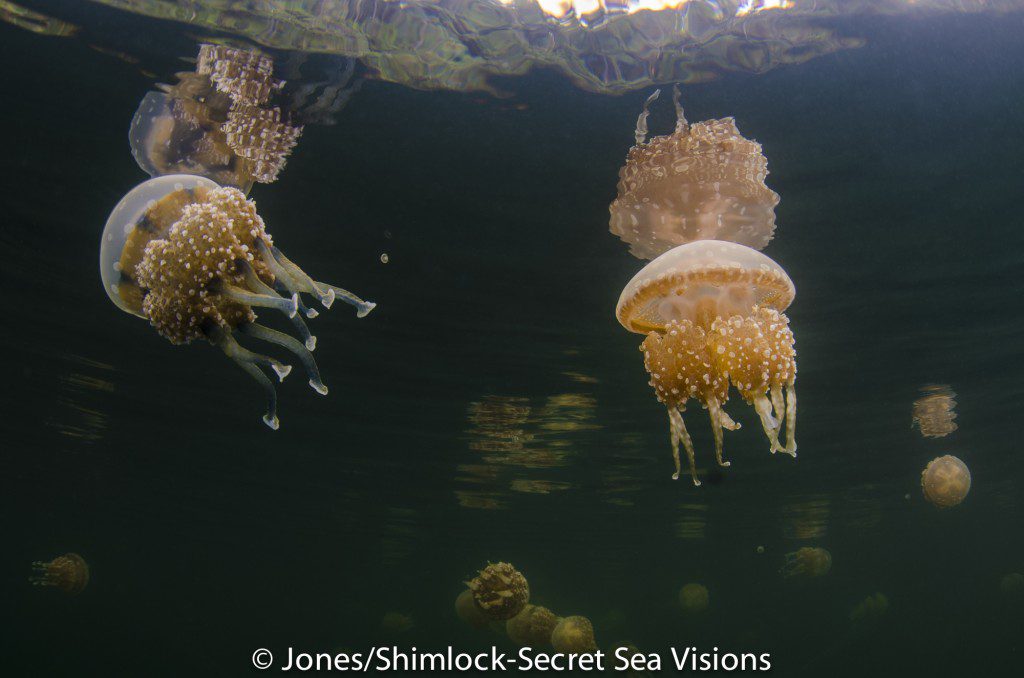 We hiked up and over a small hill on a newly cut path, carefully avoiding clinging to the spiky jungle vegetation. After only a few minutes, the path ended in the lake's muddy entry point. Roundish, and fringed with mangroves, the lake reflected the tropical sky and the flight patterns of the insect-eating birds zipping back and forth. We slipped into the dark water and immediately scattered to observe the myriad mollusks, sponges, corals and algae encrusting the mangrove roots.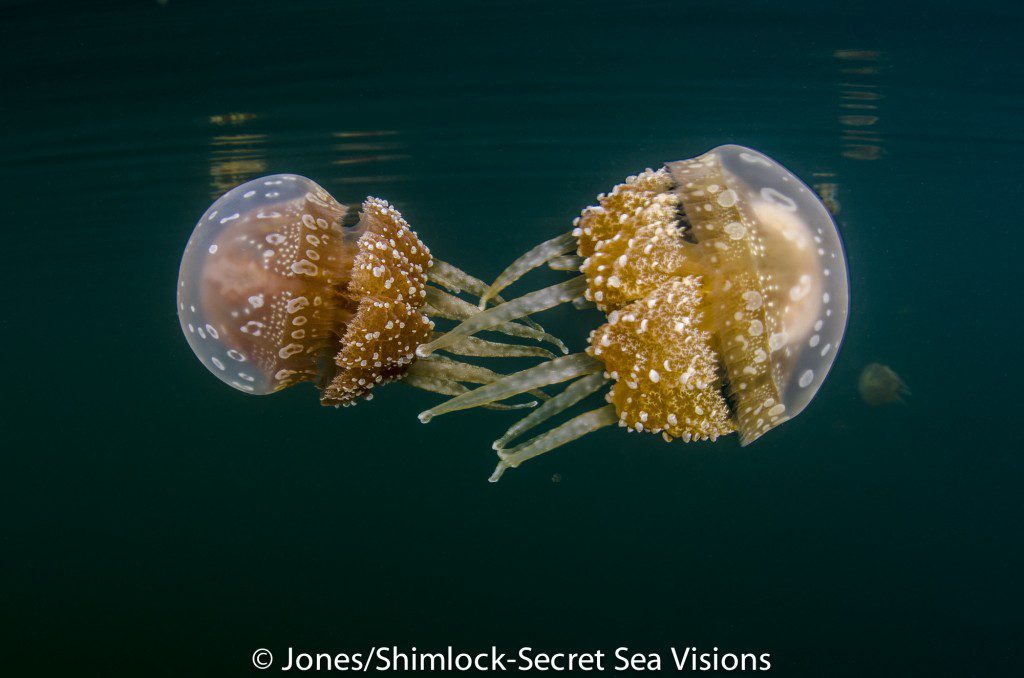 The main attraction was the jellyfish, and we saw at least three species: Upside Down Jellies (Cassiopeia sp.), Moon Jellies (Aurelia sp.) and Spotted Jellies (Mastigias sp.). The last two are very mobile and move around the lake seeking direct sunlight for their photosynthesizing symbiotic algae. It was cloudy the day we visited, but toward the middle of the lake a nice gathering of moons and spotted jellies captivated photographers. It was difficult to convince everyone that the jellyfish are basically stingless because they had evolved in a predator-free environment. The believers among us irritated the photographers by snorkeling though the thickest groups of jellies, just to feel the living globs bouncing off our wetsuits.
While similar jellyfish lakes are known throughout the tropical Pacific, tourists traveling to Raja Ampat and the rest of the Bird's Head Seascape are just beginning to explore these highly diverse habitats. Adding Misool's jellyfish lake to a dinghy ride destined for Tomolol Cave or to see the nearby rock art makes for an unbeatable topside experience.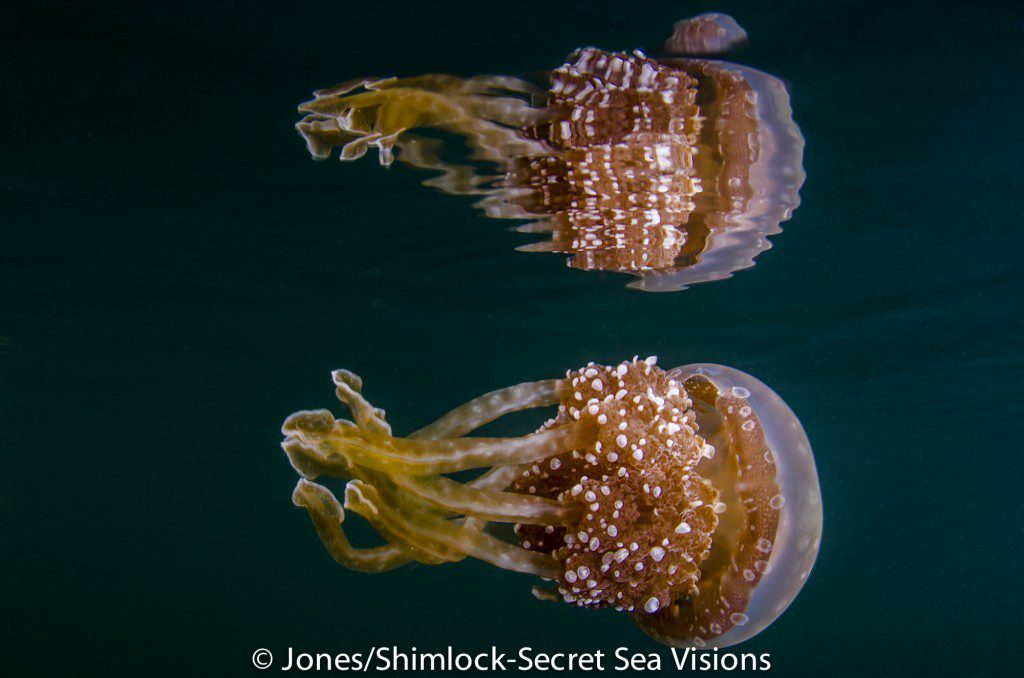 Location: S 01 56.216  E 130 22.462 (Checking in at the Pearl Farm Headquarters is REQUIRED before visiting the cave or the jellyfish lake.)
Maurine Shimlock, and her husband Burt Jones, have traveled, explored, photographed, and written about Indonesia since 1992.  They are the authors of Diving Indonesia's Raja Ampat and Diving Indonesia's Bird's Head Seascape. To view more of their work visit their website, Secret Sea Visions.
Social Share