The Misool Filling Station
The Misool Filling Station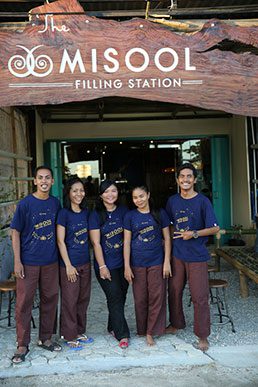 Misool Eco Resort is very excited to welcome you to their new Sorong cafe and boutique!  The Misool Filling Station is located directly across the street from the airport entrance and about 50 meters from the Meridien Hotel.   They hope they've built the spot in Sorong we've all been missing for so long: a place to get a good cup of coffee, use fast internet, and connect with friends while in port.  All without karaoke!  You can also bring your guests here for last minute toiletries, basic dive equipment, cruelty-free souvenirs, books, sarongs, etc.  There is a comfortable lounge upstairs where your guests can wait while you check them into their flights.  Perhaps best of all, visiting the Misool Filling Station is a great way to support conservation in Raja Ampat.  Three percent of all purchases support our marine conservation foundation, Yayasan Misool Baseftin.  There are also specific gift items, like those produced by our Bank Sampah, which donate 100% of the purchase price to Misool Baseftin.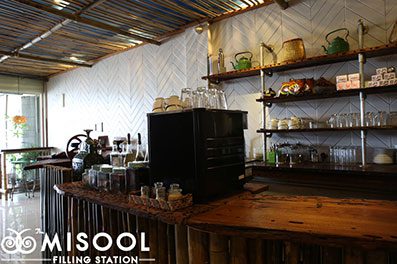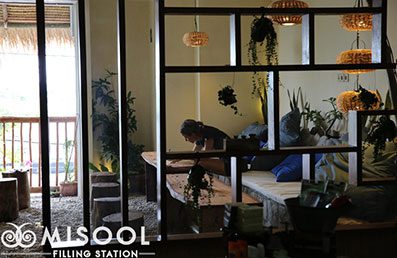 Misool Filling Station is currently open from 07:00 to 19:00 Monday through Saturday, but plan to open 7 days a week and in the evenings (hopefully with cold beer!).  They also plan to add breakfast and small snacks in the coming months.   For those who bring groups, please ask their friendly staff about a membership card, which will entitle you to a free cappuccino, espresso, tea, or French press coffee each time you bring a group of 4 or more guests.  If there are any special requests, or if you'd like to give advance notice MFS will be ready to accommodate a large group of guests, just drop a line to misoolfillingstation@misoolecoresort.com.  We are happy to hear your suggestions.
Please see a sample menu below.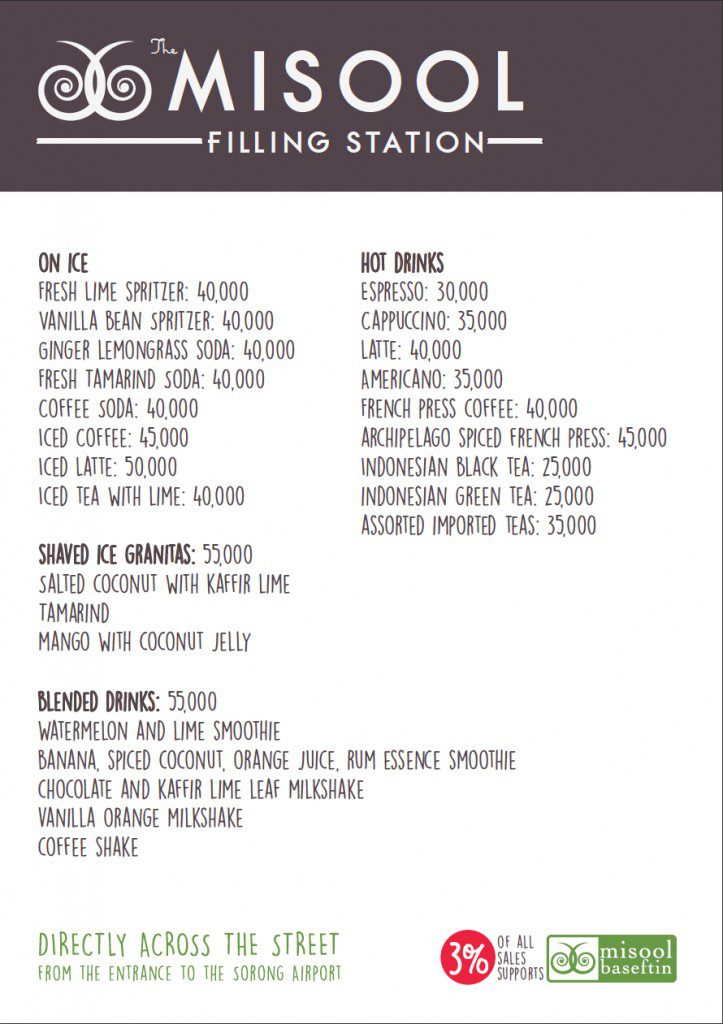 They hope to see you at the Filling Station soon!
Social Share