Six Fishermen Caught Using Explosives in Raja Ampat (translated from PapuaKita.com)
MPA ranger patrols are working and it appears the Raja Ampat government is serious about taking action against illegal bomb fishermen.  This is a huge step forward for Raja and the Bird's Head Seascape.  Kudos big time to PolAir, Raja Ampat's Water Police Force for their quick response and action! This article originally appeared on PapuaKita(Our Papua).com in Bahasa Indonesia (Indonesia's language).  Here is the link to the original article.
Google kindly translated for us and although the translation is not perfect, you will understand the importance of this action. Here is a brief summary followed by screen shots of Google's translation.
Summary: On Saturday, 11 May 2019, six fisherman were arrested after detonating a bomb from a wooden longboat to catch fish in the shallow waters near Bambu Island in Raja Ampat's Fam MPA. The Raja Ampat MPA Management Unit (UPTD), including Fam community members, and the Raja Ampat water police (PolAir), led by the PolAir chief, arrested the fishermen after a brief chase. Five of the six fishermen, ages 39, 37, 25, 20 and 16 were captured, while one jumped in the water, swam to shore and fled into the forest. All fishermen are originally from Southeast Sulawesi but live on Ram Island (also called Buaya Island) near Sorong city.  The five are currently awaiting prosecution at the Police Station in Waisai.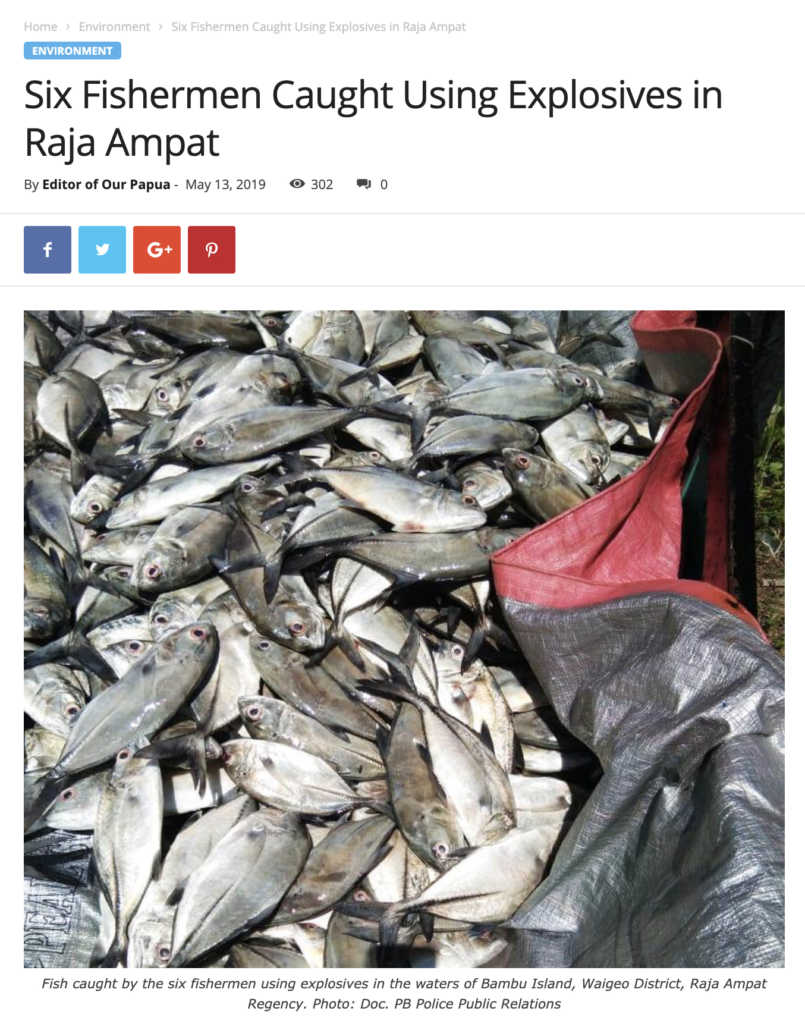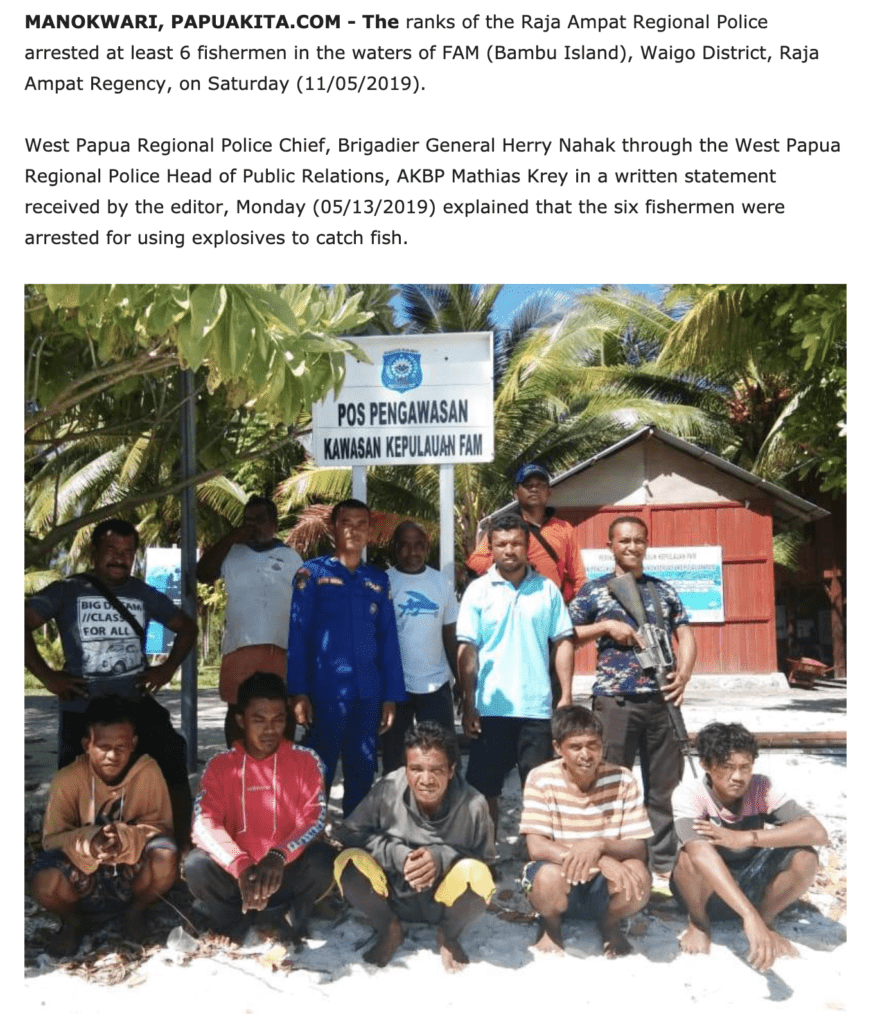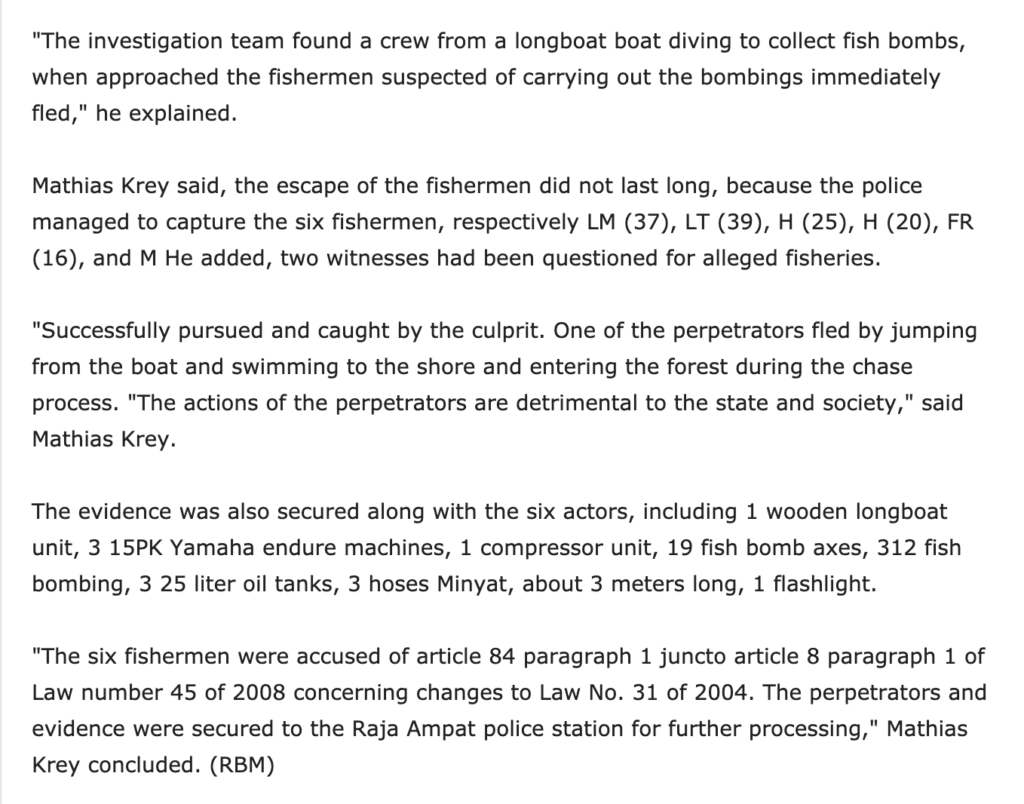 Social Share