Misool Eco Resort's Quarterly Newsletter
Misool Eco Resort's Quarterly Newsletter
So what's new in Misool Eco Resort's world?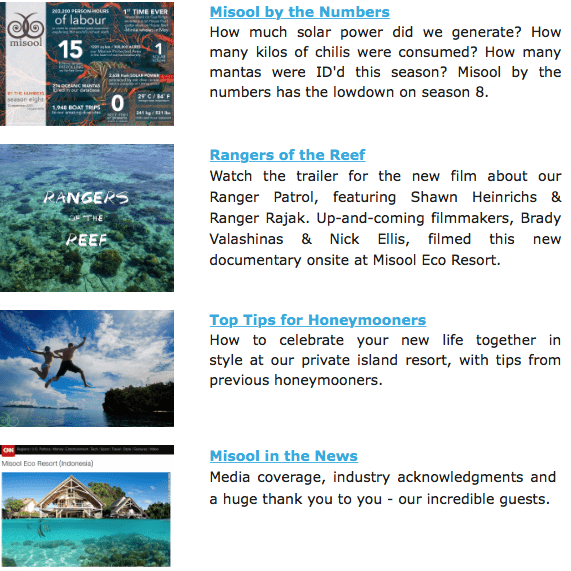 Have you ever wondered how many mantas they ID in a season?
Or pondered what it's like to honeymoon at the resort.
What about the latest film projects?
All of these questions and more are answered in this quarter's newsletter from MER. 
View the entire newsletter here, MER's Newsletter.
Social Share