Misool Eco Resort-February and March Newsletters
Misool Eco Resort-February Newsletter
The amazing folks who are Misool Eco Resort are real BHS heros.  Besides managing a world class resort, they work very hard protecting the environment and helping the locals.
Their newsletters are always worth a read since they are always doing so many good, cool, interesting things.
The February newsletter is below, check out Bank Sampah (Garbage).  What a clever idea!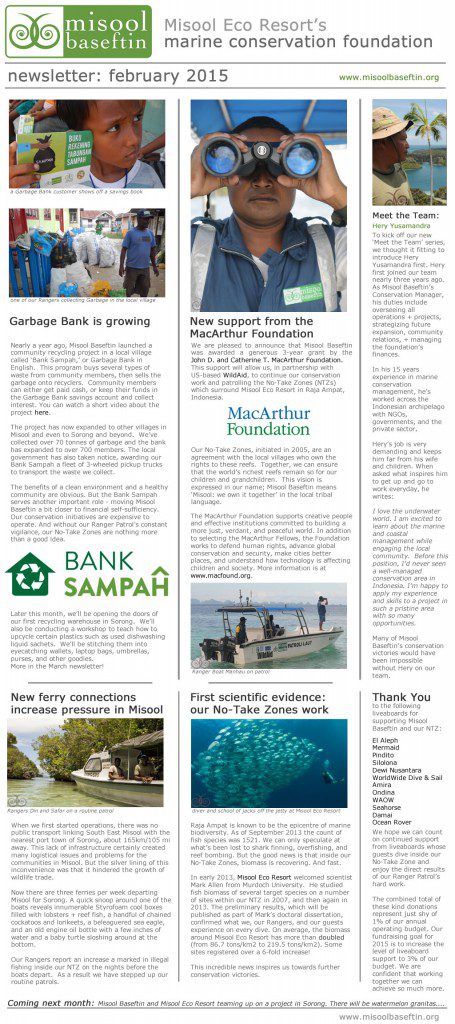 Starting this month (March) their newsletters will be available online on Misool Eco Resort's website.  All 6 years of archived newsletters will eventually be available as well. Here is the link to their March newsletter.
Social Share