Kalabia (Raja Ampat's floating classroom) wins UNESCO Sustainability Education Prize
The Kalabia Environmental Education programme is one of the three winners of the 2018 edition of the UNESCO-Japan Prize on Education for Sustainable Development.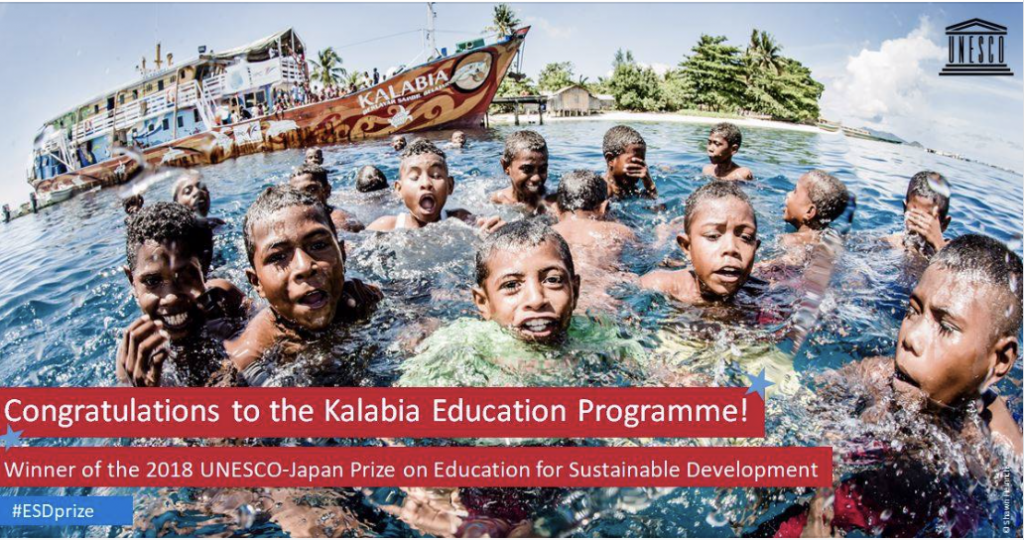 The Kalabia is a 34-metre long ship that brings interactive marine conservation education to more than 100 remote coastal villages of Raja Ampat, West Papua. This epicentre of spectacular marine biodiversity is host to ecologically, culturally and economically important ecosystems integral to the survival and wellbeing of communities. These resources are under threat from destructive fishing and poaching as well as emerging threats, such as improper waste disposal, all compounded by climate change.
The program, initially developed by Conservation International and now part of the Kalabia Foundation (Kalabia is the local name for a 'walking' shark unique to the islands), began in 2008 with a mission to improve the long-term well-being of the Papuan people by giving them the knowledge to ensure the conservation of their marine and coastal resources for a sustainable future.
Read the entire article about the award here!
Social Share