Species Overload in Wonderland by Thomas Haider
Species Overload in Wonderland
by Thomas Haider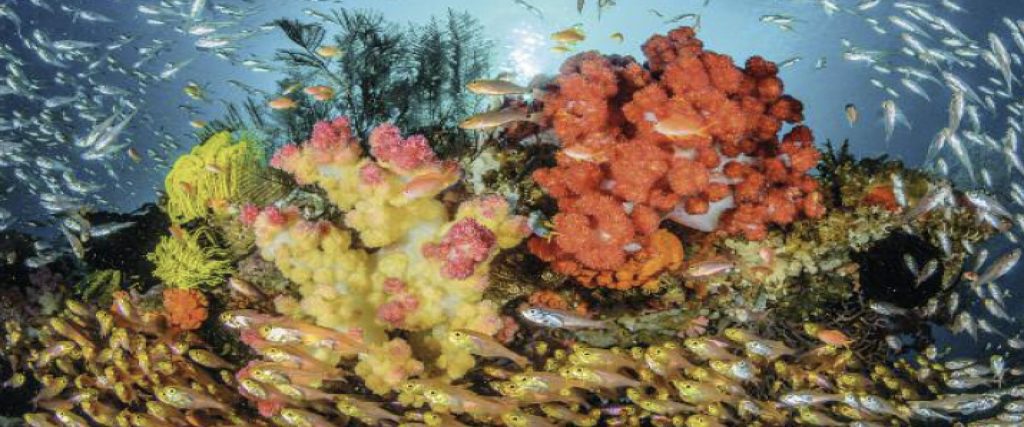 The attached article is reprinted with the author's permission.  It originally appeared in the magazine Diver.
In INDONESIA'S TRITON BAY the most impressive dive-sites are located around karstic rocks in the Iris Strait, a passage between Aiduma Island and the mainland of West Papua with its towering mountains.
In this funnel-shaped passage divers…
To view the entire article and see all of Thomas's amazing Triton Bay images click here, Species Overload in Wonderland
Dr. Thomas Haider is an environmental scientist and underwater photographer based in Vienna, Austria. Together with the German nature documentary producer Rolf Moeltgen he cooperated in many worldwide underwater film projects e.g. GEO, BBC Wildlife and National Geographic. Starting with still shots for the filming scenes an independent activity as publishing underwater photographer developed. His images have been published in many magazines, books and calenders, have been used in advertising and presented in many exhibitions all around the globe.  Thomas is a Subal Pro Team member and wishes to thank them for their support.
To read more about Thomas and his work visit his website, www.thomashaider.at.

Social Share