Reef Finder & Coral Finder Underwater ID Books (now available)
Reef Finder & Coral Finder Underwater ID Books
BYO Guides recently released a much needed new resource for divers and underwater enthusiasts.  Now instead of having to take photo of a coral or a reef creature that you wish to identify, you can take this incredible tool with you on your dive.
The Reef Finder
www.byoguides.com/reeffinder/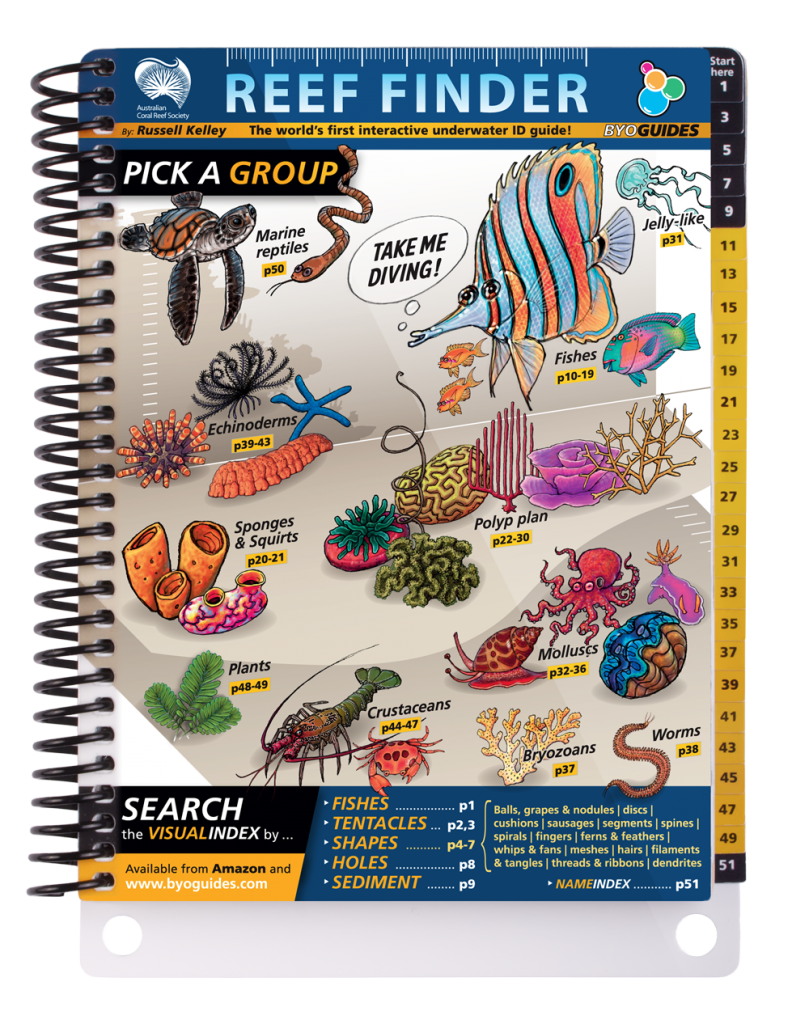 The Reef Finder is a visually driven, plain language, ocean literacy tool that anyone can use. Like it's sister publication the Coral Finder, the Reef Finder reverse engineers the "What is that?" question in favor of the user. It allows the interested person to put any common reef dwelling fish or invertebrate into a "group". It then gives the user the most useful common name and visual characters to confirm the ID via post dive look-up and learning using traditional topside field guides / resources. The Reef Finder has been designed for students, researchers, recreational divers and citizen scientists and will be an important resource for capacity building in teaching, research and management.
The Reef Finder:
– is the first searchable field guide via it's VISUAL INDEX
– is the first comprehensive field guide that you can take diving or use wet handed
– is written in a helpful plain language style and only describes features you can actually see in situ
– allows the user to get rapid results without formal knowledge or training.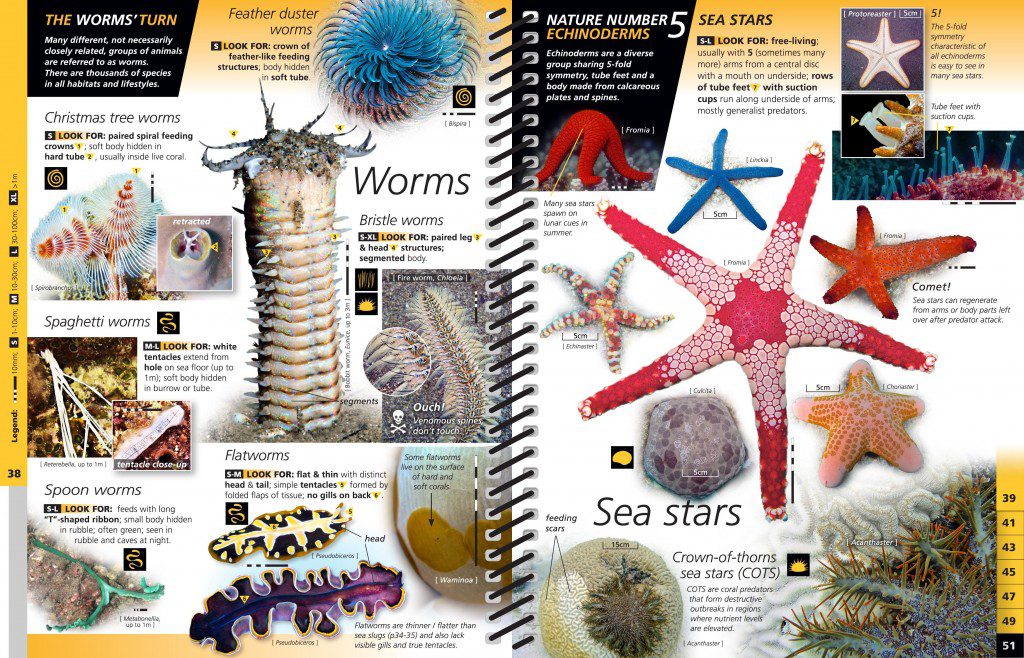 It does all this using visual logic instead of technical words and abstract concepts. The user can search a 9 page VISUAL INDEX using common shapes e.g. "spirals", "sausages", "threads", "ribbons", "fans" etc. as well as useful categories like " is shapes", "holes", "tentacles", even "sediments". Anyone with a good eye for detail can drive it making it easy and fun to explore unburdened by the tyranny of assumed knowledge.
Free resources:
The Coral Finder
www.byoguides.com/resources/coral-finder-resources/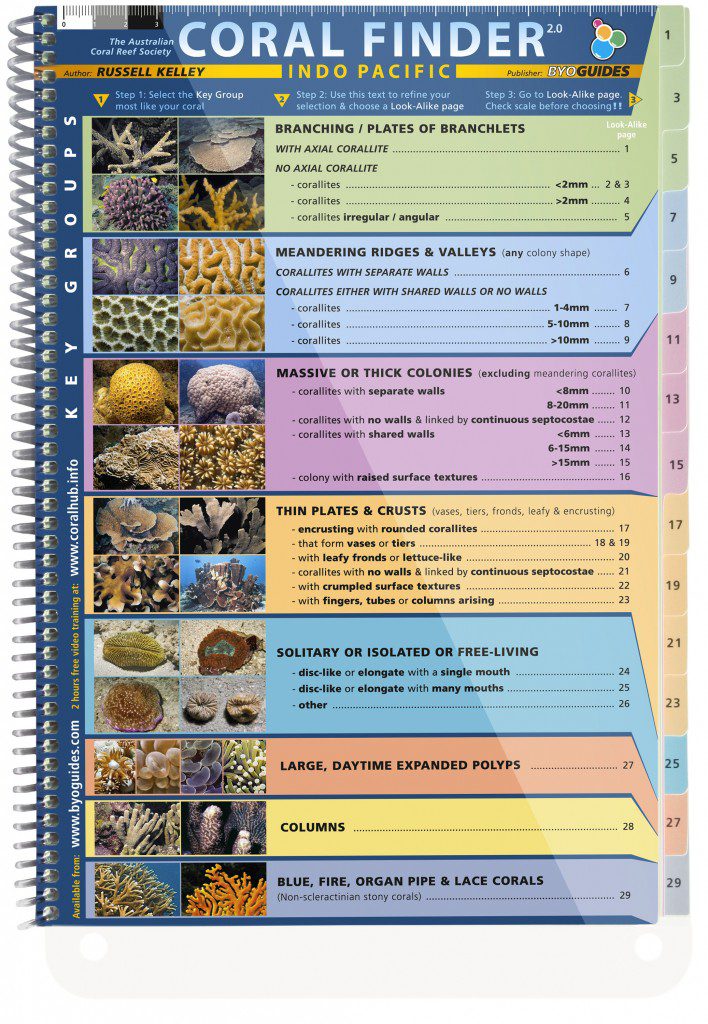 The Coral Finder is the world's first searchable coral ID guide that you can actually take underwater. It is supported by a complete FREE course of video training in English and Bahasa Indonesia: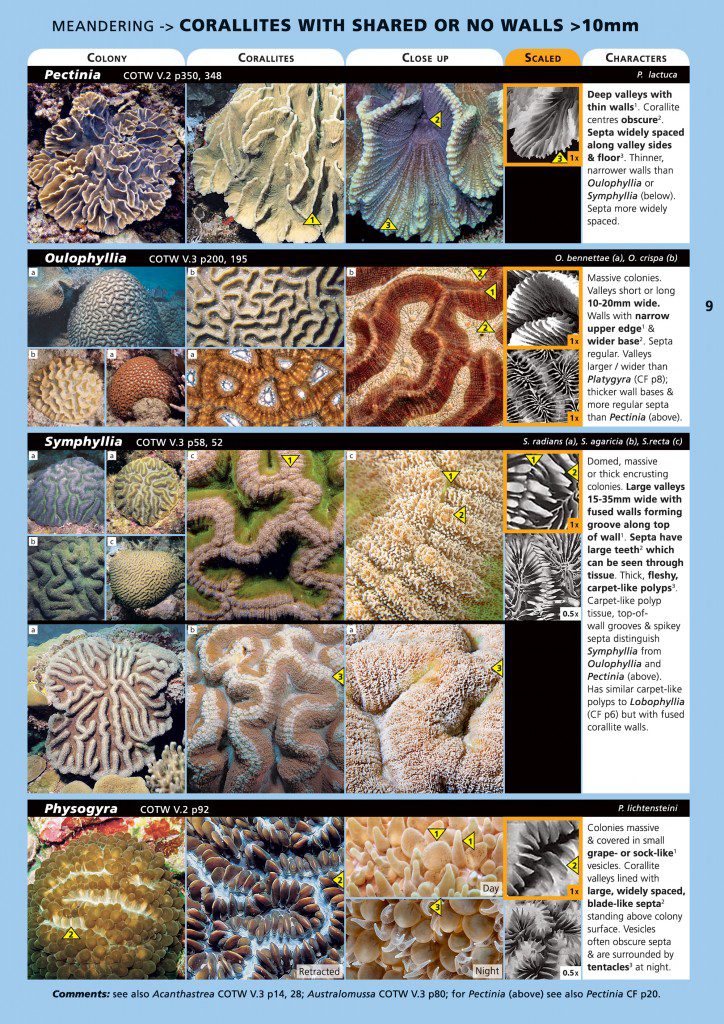 Now with the launch of the Reef Finder, BYOGUIDES is again committing to develop high quality free learning resources for building ocean literacy.  Dr Flotjet's Ocean Literacy Newsletter is a monthly resource aimed at recreational divers, students and citizen scientists (and anyone with a sense of humour). You can subscribe to the newsletter here…  http://www.byoguides.com/subscribe/ … receive our FREE 30-page Best of the Web Resource Guide eBook summarising the very best free marine ID resources on the web.
Social Share