Last Frontier – a new Triton Bay dive site by Andrea Duggan & Burt Jones
Last Frontier – a new Triton Bay dive site
by Andrea Duggan & Burt Jones
While recently in Triton Bay is was introduced to an incredible new dive site by Andrea Duggan, Dewi Nusantara's cruise director.
The site is located off a small islet located off the SW corner of Dramai island.  (Dramai is the large island at the bottom of Selat Iris, between Aiduma island and the mainland of West Papua.)
The site is stunningly beautiful and full of schooling fish life.   Due to its location near the bottom of Selat Iris and the open ocean, it oft times has clearer water than the rest of Triton Bay.  It's also perfectly located to attract larger marine life, like sharks and rays.  The sweet spot is located off the north side of the islet, between the islet and Dramai island.  The islet has a swim through, which is visible at low tide.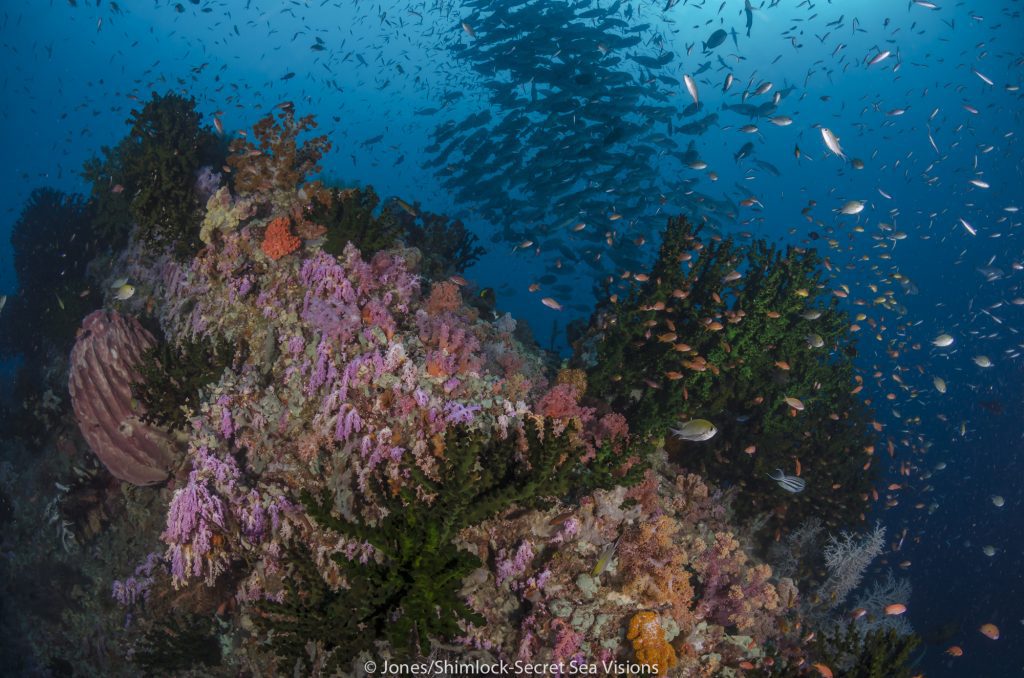 I've been to Triton Bay numerous times and it's always surprising.  This site is one of the areas most beautiful, rivaling Saruenus island's "Little Komodo" for its beauty and biomass.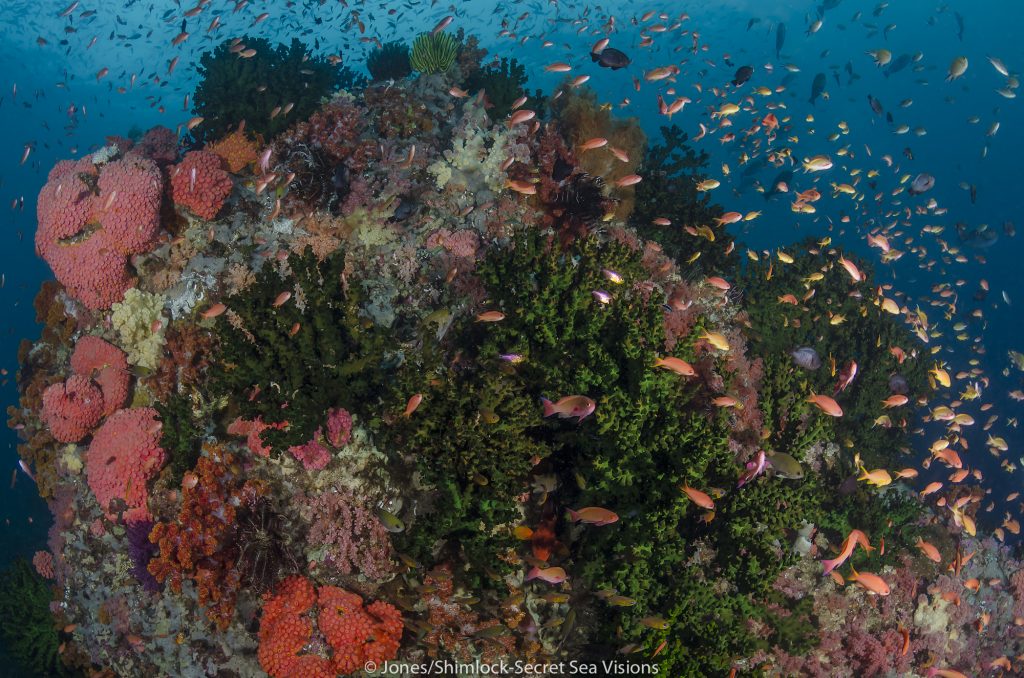 We would like to thank Andrea for not only sharing the site but for her excellent dive site map. One of many she gifted the BHS site!
Maurine Shimlock and Burt Jones are marine life photojournalists. They have dived extensively in Indonesia and throughout the Bird's Head.  They are this website's co-creators and administrators.  To view more of their work visit their website, Secret Sea Visions.
Social Share