"At the Heart of the Coral Triangle: Celebrating Biodiversity" by Alan J Powderham & Sancia van der Meij
Bird's Head Seascape
,
Cenderawasih Bay
,
Conservation
,
Coral Triangle
,
discovery
,
diversity
,
diving
,
ecology
,
education
,
endangered species
,
environment
,
Indonesia
,
Kaimana
,
mangrove
,
Manta Ray
,
Marine Protected Area
,
Misool
,
MPA
,
new species
,
photography
,
protected areas
,
raja ampat
,
Science
,
scuba
,
sustainability
,
tourism
,
triton bay
,
turtle
,
underwater photography
,
West Papua
,
whale shark
This magnificent volume, celebrating the Coral Triangle and its unprecedented biodiversity, is so much more than a "coffee table" book. It is due to be released (December 15)…just in time for the holidays.  Imagine the joy of giving this amazing work to your best dive buddy!
At this writing, I have only seen a pdf but I'm eagerly waiting my hard copy; it's gorgeous!  This large format book contains over 250 pages, with 200+ stunning images taken throughout the heart of Indonesia's Coral Triangle, east from Bali 1500 km to West Papua and the Bird's Head Seascape. Yes, you will be wowed by the images but what makes this book "one of a kind" is its informative text.
Book's Description:
"The Coral Triangle, straddling the confluence of the Indian and Pacific Oceans, harbours the greatest biodiversity of marine life on the planet. It is home to a wondrous variety, including 75% of the world's coral species and around 2500 species of fish. The biological and environmental diversity is driven by the volcanically active and complex geology of the so called 'Ring of Fire'. Habitats range from underwater slopes of volcanic black sand to extensive coral reefs in atolls and vast calderas. While clearly vulnerable to increasing global threats such as climate change, pollution and overfishing, the Coral Triangle currently features some the richest coral reefs in the world.
With stunning photography supported by an engaging and accessible text, this book highlights and celebrates this biodiversity along with the underlying message that it needs our care and protection before it is too late."
Each chapter reveals layers upon layers of interconnected life: Seascapes, Fish Portraits, Invertebrates, Predation, Reproduction, Behaviour, Symbiosis, Reptiles and Conservation.
The authors have kindly shared a few spreads with us.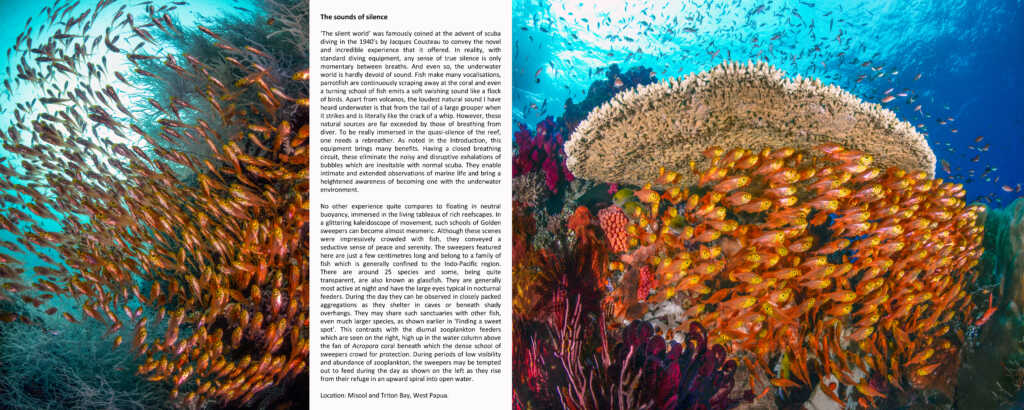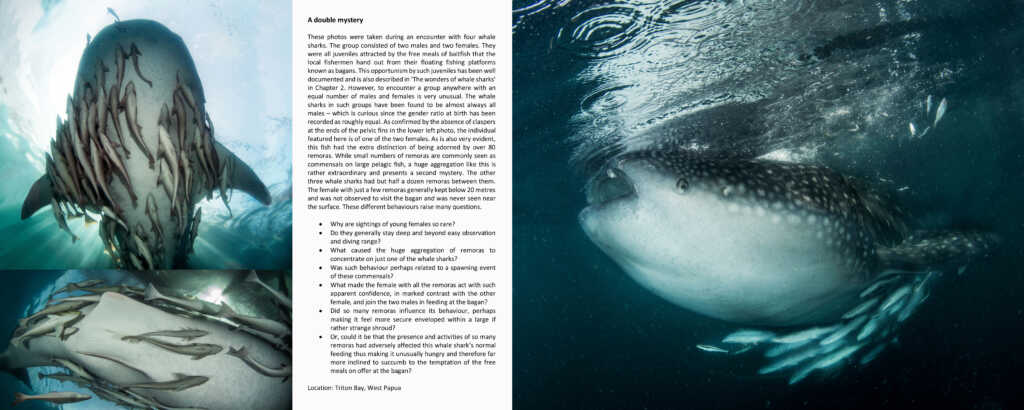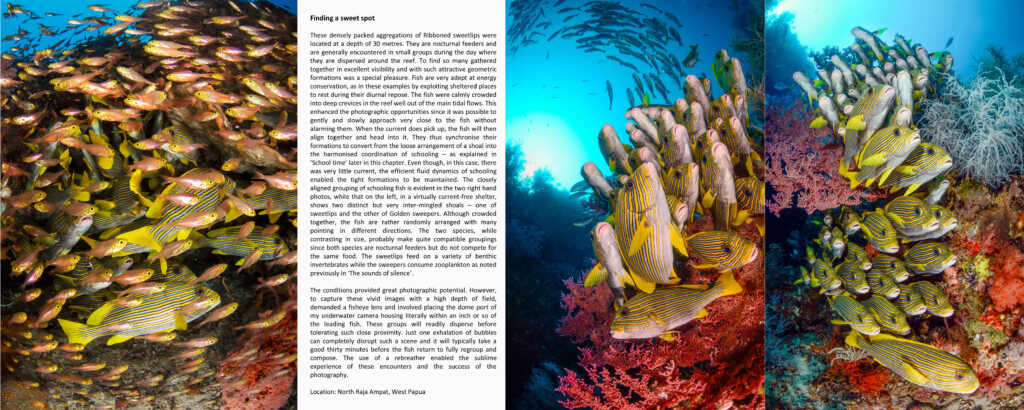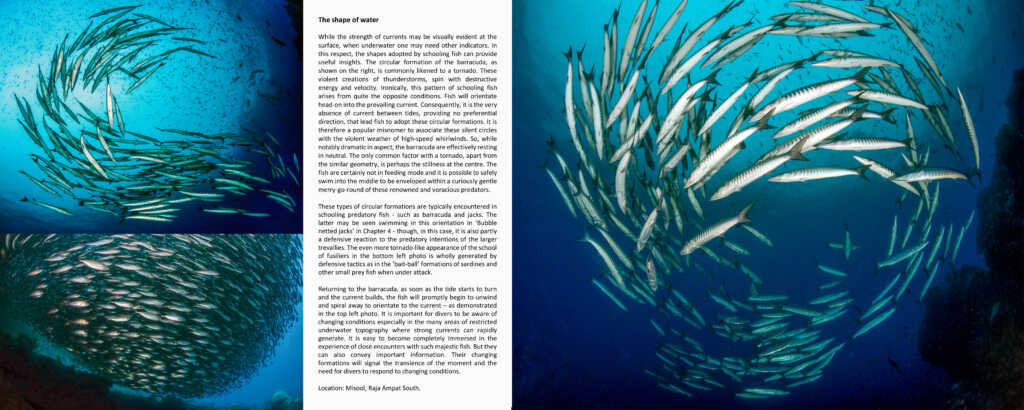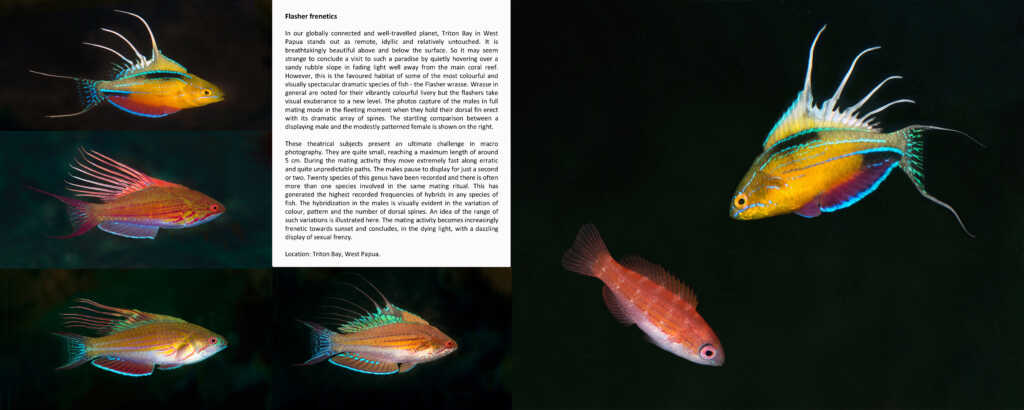 The book will be available from Amazon (and various other online retailers) plus the publisher's website, https://www.routledge.com/9780367428167
The authors will donate 10% of their royalties to Conservation International's Coral Triangle Initiative (CTI). Learn about the CTI's work to combat threats for climate change and unsustainable fishing to support this extraordinary environment at http://www.conservation.org/projects/coral-triangle-initiative.
Alan Powderham has been a scuba diver and underwater photographer for over 40 years having his first book, Venezuela Submarina, on the marine life of the southern Caribbean published in 1983. By profession he is an engineering consultant specialising in sustainable solutions and environmental engineering, promoting green and low carbon technology.
Sancia van der Meij is a tropical marine biologist. She is an assistant professor at the University of Groningen, where she heads her own lab on diversification and symbiosis on coral reefs, and an honorary researcher at Naturalis Biodiversity Center. She has extensive field experience in the Coral Triangle (and beyond) since 2005.
Social Share