Arborek Jetty by Alex Lindbloom
Arborek Jetty
by Alex Lindbloom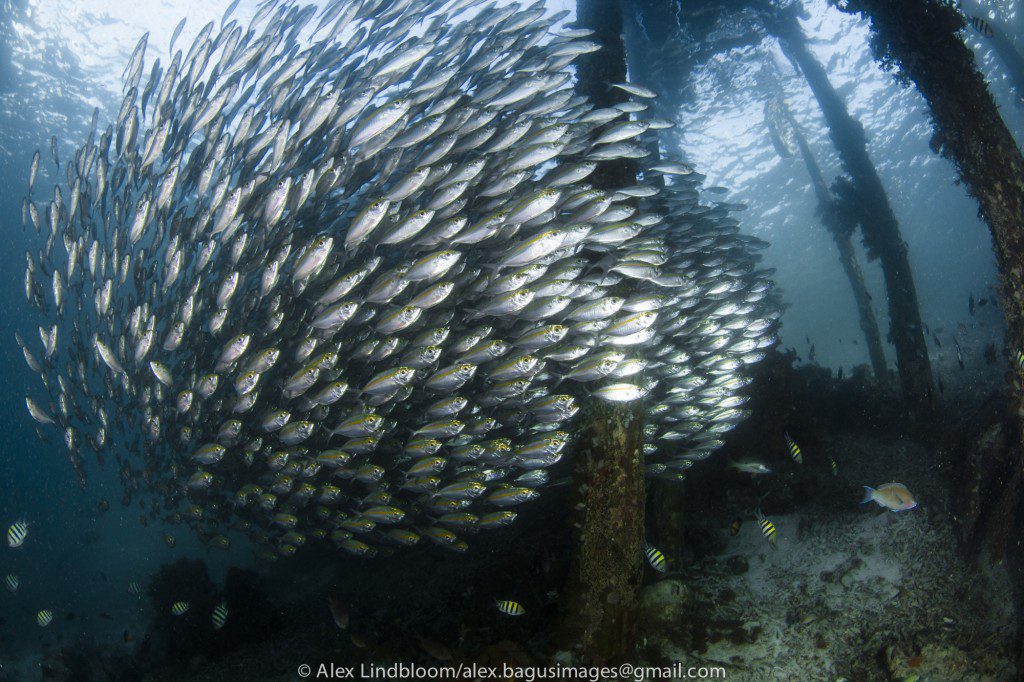 Raja just seems to keep serving us a buffet of incredible dives. However, it was quite clear which dive site was the favorite as the guests kept asking for more, more, more! Airborek Jetty, it is truly a wide angle and macro paradise.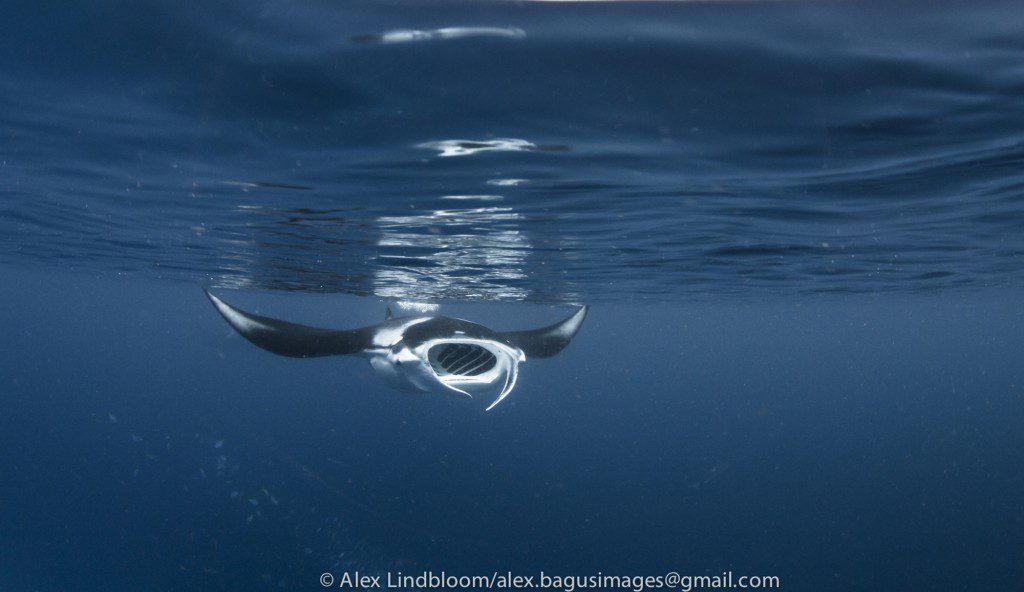 Airborek is a small inhabited island, with a very scenic village, that sits smack dab in the middle of the Dampier Straight (pelagic paradise) and is just a stones throw away from the world famous manta site, 'Manta Sandy'. So it should come as no surprise when a manta ray passes over your head on it's way to get cleaned at the Manta Sandy cleaning stations, but it always seems to. The Airborek jetty, which is also the dive site, is not only a thoroughfare for mantas but is also a macro haven. Many unusual critters like blue ring octopus, various species of frog fish and as many nudibranches as you want live just below purple soft coral encrusted pilings.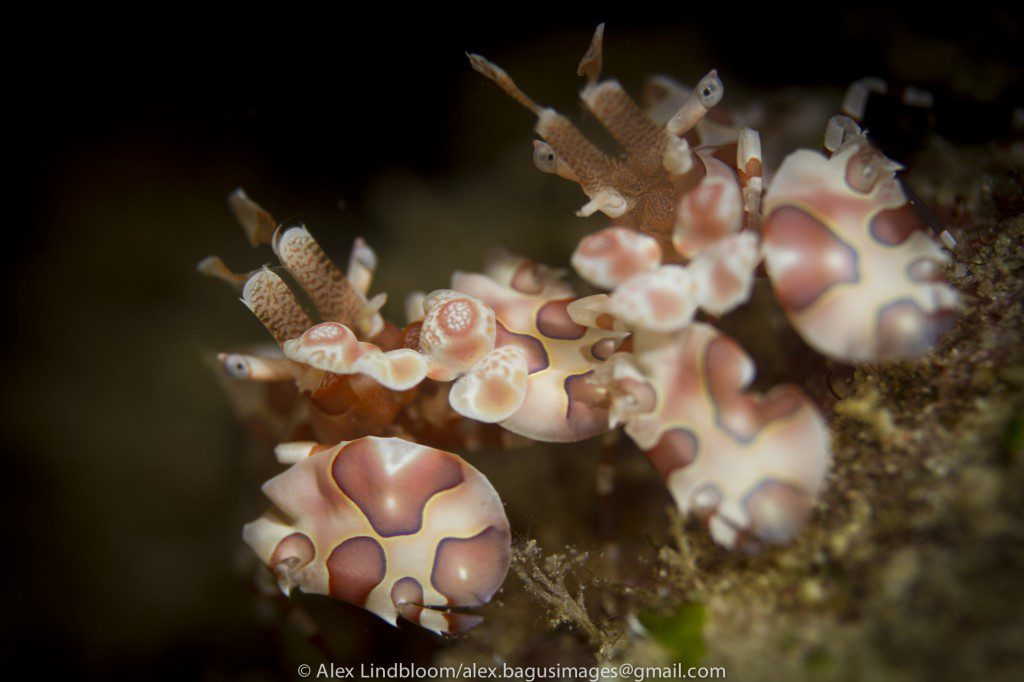 On this day in particular we felt exceptionally lucky as we found a pair of pink Harlequin Shrimp only five minutes after dropping in. As we watched these hard to find beauties slowly munch away on their sea star, a quick ding on the tank from one of the guides brought our attention to the large reef manta slowly passing inches over all of our heads as if it was trying to take a look at the little pink shrimp as well. Everyone reacted the same way, we just stared in disbelief. Below us we had these super hard to come by and incredibly beautiful pair of shrimp and above us a manta. Only in Raja!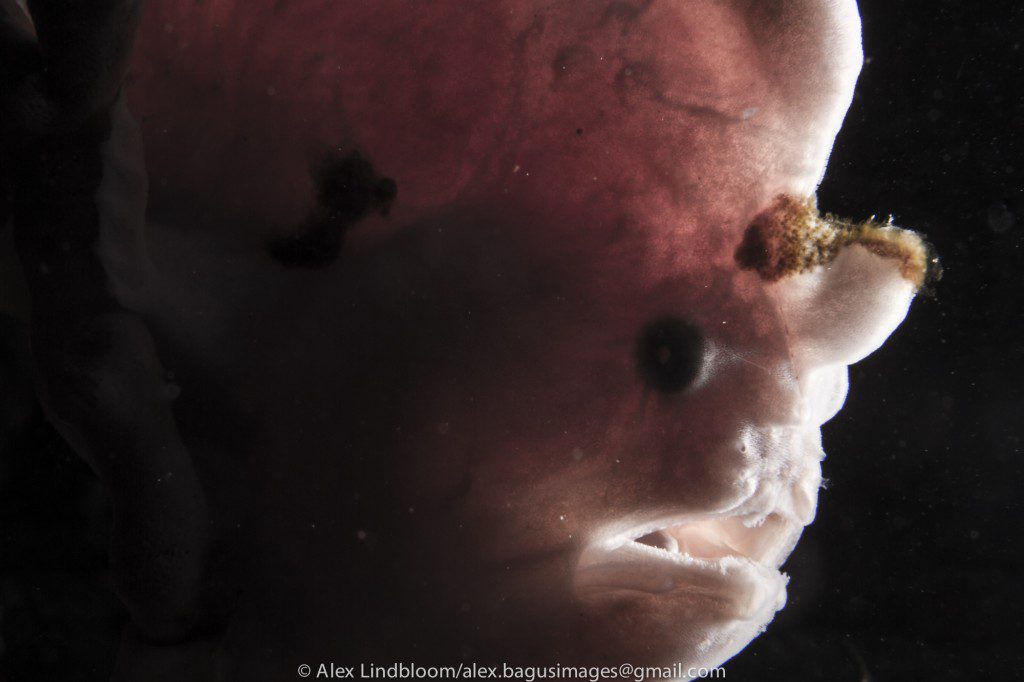 After everyone had their fill of the ornate pair of pink harlequin shrimp the groups moved about the site photographing the various nudies, pigmies, froggies, and wobbies until Nico, one of the guides, made the signal everyone was hoping for, blue ring octopus! You had to be really paying attention to Nico though in order to see his hand signal because just a meter above him another manta was hovering . He had no idea either because his attention was completely focused on the incredible octopus he had just found. So once again we find ourselves at a visual crossroads, do I look up at the manta or down at the blue ring dancing around the coral bommie? Decisions decisions….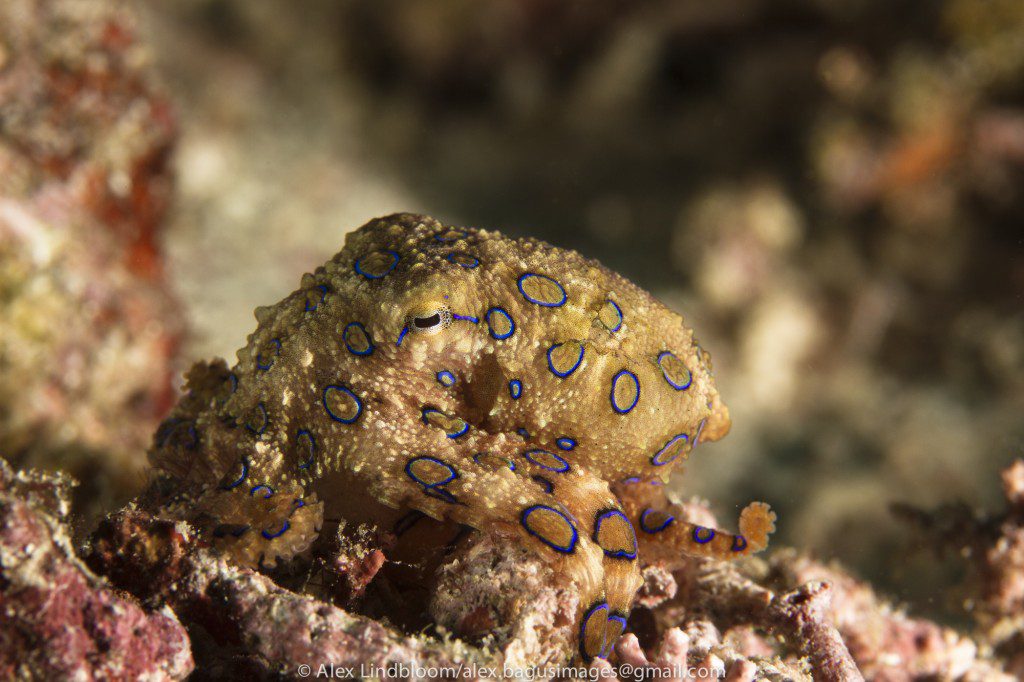 And just in case you are wondering. Arborek Jetty is one of the best night dives in Raja!
Born in the US, Alex Lindbloom fell in love with the ocean while on a university internship in Hawaii. In 201o, in Thailand, he became a dive master and videographer. The following year he interned for Scubazoo, the highly regarded Malaysian underwater film company. Since 2013 he has been working as Staff Photographer and Videographer for the Mermaid Fleet of live-aboards.  To see more of Alex's images click here, Alex Lindbloom.
Social Share