"Anti-chovies"-a new divesite by Linda Cappello
"Anti-chovies"-a new divesite
 by Linda Cappello
GPS coordinates for top of pinnacle: S 02 13.502  E 130 32.639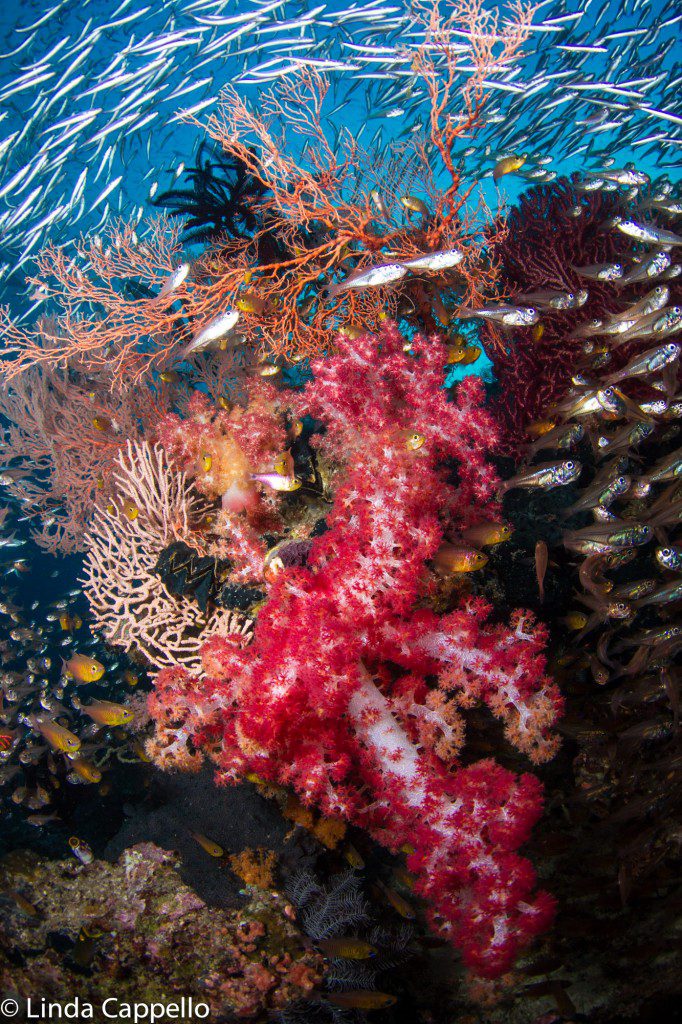 The naming of this dive site was chosen to not "jinx" it in terms of the marine life found here, hence the name "anti-chovies". As you may guess, at the proper time of year the site may be completely covered with anchovy-like baitfish, mostly silversides, and lots of them. (True anchovies are temperate water species.) Located in the Misool area of Raja Ampat, the site is a sea mount, which comes to within 5-6 meters of the surface. So it is quite open to weather, however once you are on it; it's a stella dive site!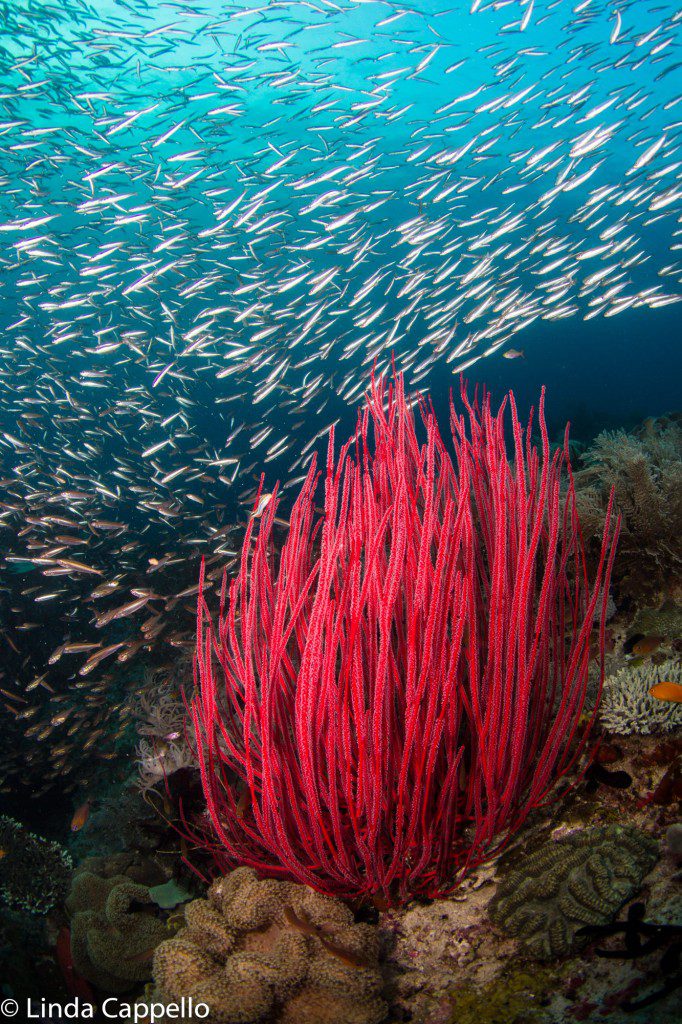 Drop on top of the main bommie, perhaps passing the resident batfish on your way down. The dive site consists of the main sea mount with 2 or 3 smaller pinnacles along the south and eastern sides.  It's easy diving, even with current, as you can easily find somewhere protected.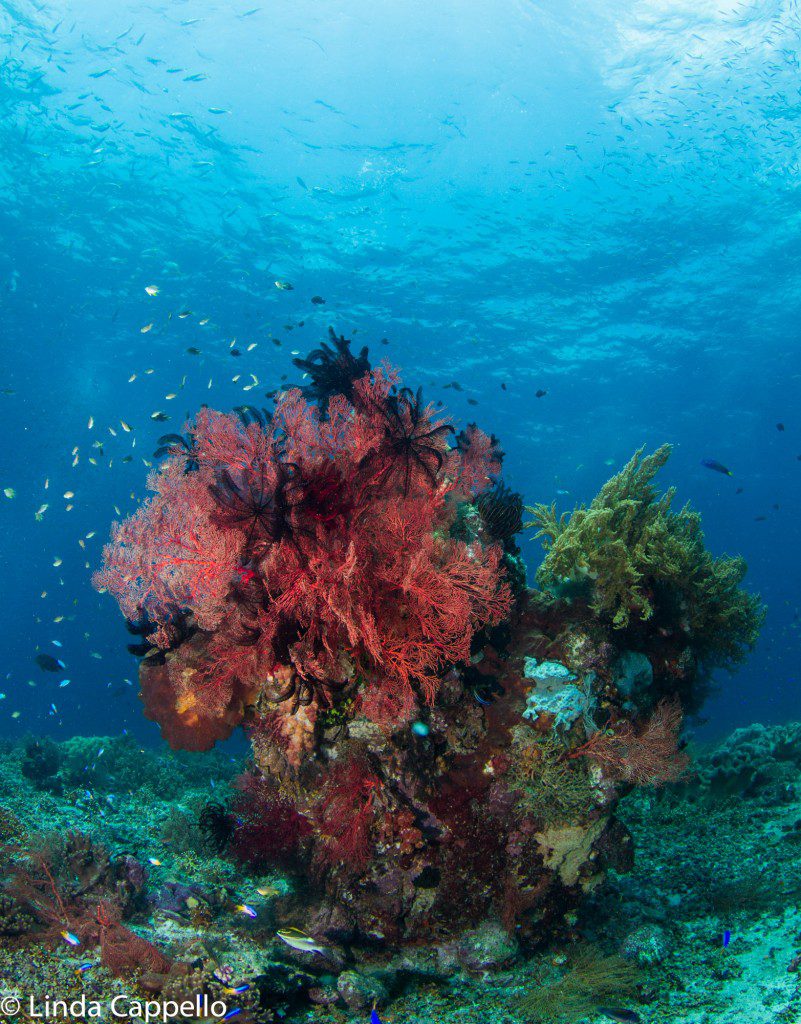 The usual suspects can be found on this dive site, beautiful healthy soft corals, sponges, sea fans, hard corals, clown fish, moray eels, batfish, jacks, barracuda, and lionfish, just to name a few. However the times I have dived this site, it is usually swarming with fish, generally silversides of many species, often being hunted by trevally/jacks, the action can be a great show!
If you are in the vicinity, it's a dive site not to be missed!
Note: Although this is a wonderful site on its own, please note that the "anchovy" (silverside) bloom is seasonal.  This is true throughout Raja.
Social Share