What Nova Scotia can learn from Indonesia about Conserving Coral Reefs, Ocean School: A CBC interview with Dr. Boris Worm
Nine years ago Dr. Boris Worm, a very well-known marine scientist/conservationist from Canada traveled to Raja for the first time.  During his visit, he went aboard the BHS's "floating classroom" the Kalabia.  He was so impressed with the concept, it inspired him to help create Ocean School, a collaborative ocean education initiative between Dalhousie University (located in Halifax, Nova Scotia) and the National Film Board of Canada.  Ocean School provides a free, innovative inquiry-based learning experience that people and educators can access for free at http://oceanschool.ca.
At Ocean School, learners explore habitats at the bottom of the Gulf of St. Lawrence with virtual reality.  They strike a pose with a life-sized augmented reality whale, and dissect a virtual cod!  Through stunning original animation, they learn about the history of the cod through the eyes of an Indigenous artist.  360° videos transport them to places they could never go–diving in a kelp forest or hiking on a tropical island 300 miles off the coast of Costa Rica.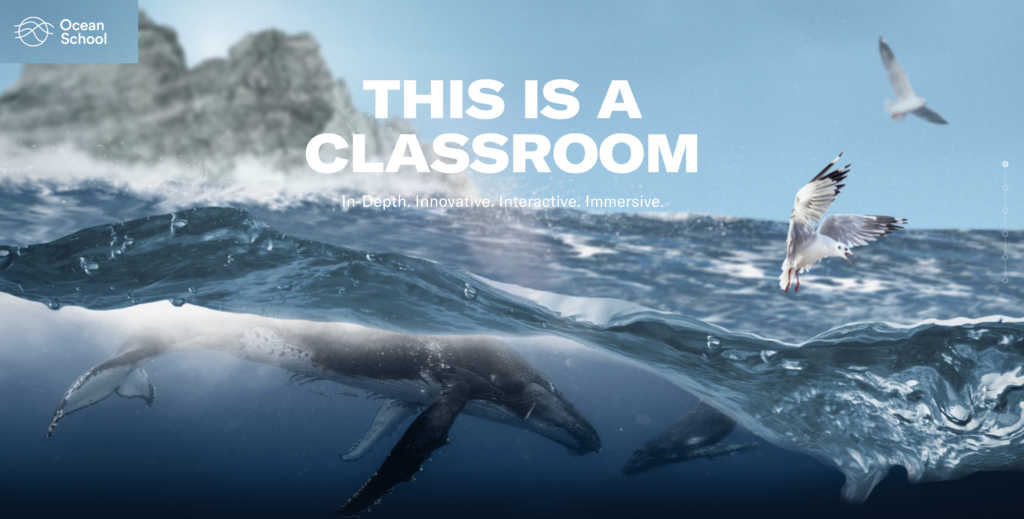 Recently (November 2019), Boris joined two of the BHS's chief conservators, Dr. Mark Erdmann and Meity Mongdong on a two week survey of the Raja Ampat to film a major segment on coral reefs for 
"Ocean School".
In an interview on
Mainstreet NS,
a CBC live-stream radio program, Dr. Worm recounts his renewed faith and optimism in the ability of coral reefs to recover and thrive if you simply give them a chance through well-managed MPAs.  The idea being to provide an alternative narrative to the Great Barrier Reef's "doom and gloom" scenario.  The film is due for release in mid-2020.  Perhaps soon students in Nova Scotia will be virtually diving in Raja Ampat.
Dr. Boris Worm
is a marine ecologist, and the Killam Research Professor at
Dalhousie University
in Halifax, Nova Scotia, Canada.
[1]
His
research program
focuses on changes in marine biodiversity, and the effects of fisheries, climate change, and other human impacts on global ocean ecosystems. He is a frequent commentator on marine environmental issues in the media, and has won numerous awards for his scientific work and public outreach.  Boris has contributed to several well-known ocean documentaries, including
Sharkwater
(2007), End of the Line (2007),
Revolution
(2012), and
Racing Extinction
(2015). Since 2010, Dr. Worm has produced a
regular column
for
CBC Radio
, focusing on ocean science and policy. Since 2013 he is the Scientific director of
Ocean School.
Social Share