Supporting Coastal Conservation and Community Development in Kaimana, Indonesia by valuing Blue Carbon by Jennifer Howard
Supporting Coastal Conservation and Community Development in Kaimana, Indonesia by valuing Blue Carbon
by Jennifer Howard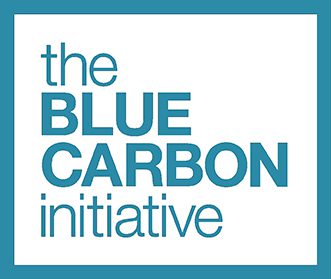 What is blue carbon?
Mangrove ecosystems provide a range of ecosystem services that are essential for climate change mitigation, adaptation, and the health and well-being of local communities. They protect cities and communities from storms and sea level rise, prevent shoreline erosion, regulate coastal water quality, and maintain food security. The mangroves in Indonesia also remove large amounts of greenhouse gasses from the atmosphere and store it in the soil and vegetation as "Blue Carbon". However, when these systems are lost or degraded, globally significant quantities of CO2 are released. Thus, developing and implementing coastal management that supports conservation and restoration of these ecosystems is therefore fundamental to the overall health of the Indonesian coast.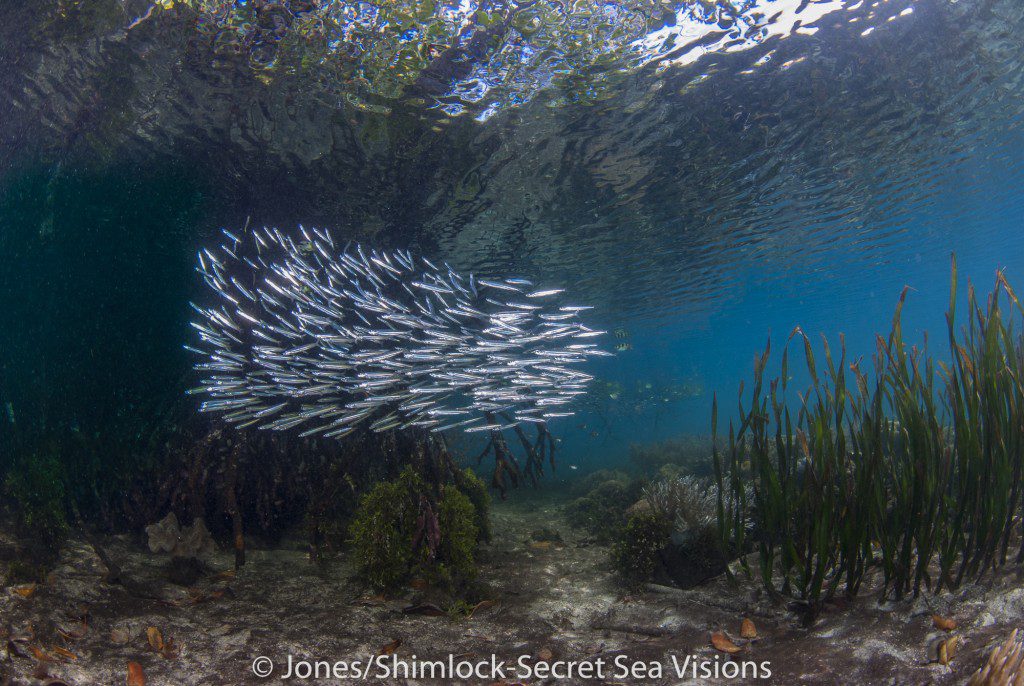 Indonesia has the most mangrove area of any one country in the world and the largest annual mitigation potential, with almost 30 million tons of emissions that could be reduced from avoided mangrove conversion, an amount roughly equal to annual emissions from New Zealand or Ecuador. However, mangroves in Indonesia are being lost at a rate of up to 2% a year, mostly by being cleared for agriculture and aquaculture. The Indonesian government has recognized the potential for carbon accounting in mangroves and is taking steps to protect its coasts from further degradation and restore its national mangrove ecosystems. The Indonesian Fisheries and Maritime Affairs department has formed a national blue carbon working group and is conducting priority mapping and Blue Carbon related research projects. There is therefore strong support for implementing a blue carbon field conservation project in Indonesia and a successful project will provide an example that can be followed by other coastal countries.
Blue Carbon Project in Kaimana, West Papua
Conservation International's project, supported by ENGIE, "Supporting Coastal Conservation and Community Development in Kaimana, Indonesia by valuing Blue Carbon", is the first project in a strategic portfolio of Blue Carbon projects at local, national and international scales. This project was strategically designed to demonstrate the climate mitigation potential and viability of blue carbon projects; facilitate the development of practical, science-based methodologies that can be used around the world; and build capacity to protect and manage coastal ecosystems in blue carbon-rich countries.
In the first year of the project many successes and milestones have been achieved:
A comprehensive map of mangrove area for Arguni Bay has been developed
A preliminary analysis of the mangrove carbon for the entire bay has been completed
Outreach efforts to local communities have emphasized the importance of mangroves for all their ecosystem services, including carbon and garnered local communities support for further protection for the mangroves
Conservation International has strengthened our relationships with local partners, and worked and with the Indonesian government to implement a National Action Plan on Blue Carbon
A partnership with the local non-profit Fishing and Living has been established and they have conducted a preliminary analysis of the current state of the mangrove crab fishery
The first delivery of sustainably harvest mangrove crabs from Arguni Bay to restaurants in Bali took place in early October 2015.
We are in the second year of a 2-year program of work where we will focus on building awareness with the Kaimana government and local communities on the value of mangroves and their importance for human well-being and livelihoods in the region. Other objectives include strengthening current community-based education, enforcement and monitoring in the Kaimana Marine Protected Are (MPA) network to include critical mangrove areas. And designing and piloting activities to increase conservation of the mangrove areas and build conservation-compatible livelihoods in the communities through carbon-based incentives.
Kaimana's Arguni Bay (near Triton Bay and part of the Bird's Head Seascape) is the first Blue Carbon project in Indonesia and if successful will influence how other blue carbon projects are to be done, not just in Indonesia but in all coastal countries. To view a recent video about work about the Blue Carbon work in Kaimana click here:  Blue Carbon Video
NOTE: A deal was struck at the December World Climate Change Conference in Paris between various partners to develop more blue carbon work.  And both Indonesia, and CI are within that new deal.  To read the article click here: Paris
Jennifer Howard is the Marine Climate Change Director of Conservation International.
Social Share