"Fish Geek Week" at Misool Eco Resort…by Mark Erdmann
"Fish Geek Week" at Misool Eco Resort uncovers more new species and elevates BHS fish species count to 1756
Text and Photos by Mark Erdmann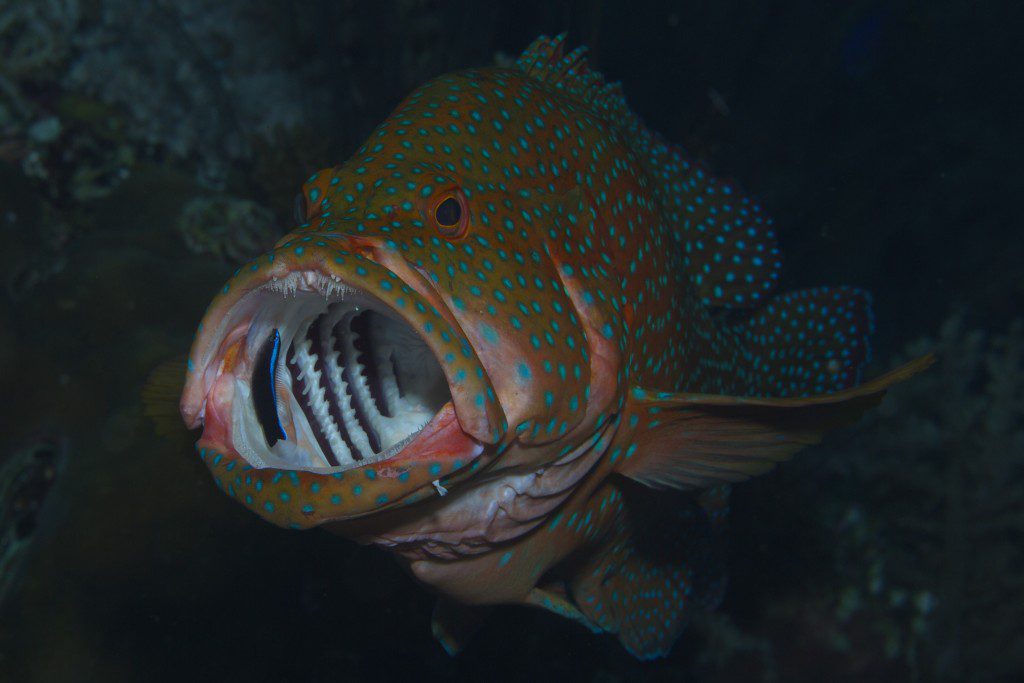 In late June after the resort was officially closed for the SE monsoon season, Gerry Allen and I came to Misool EcoResort for a low-key "Fish Geek Week" to further explore the reef fish diversity of southern Raja Ampat. Strong winds and cool upwelling waters were no deterrent as we made a number of new discoveries each day – finishing the week having now recorded 1562 reef fish species from Raja Ampat and 1756 species from the Bird's Head.
Over the course of the week, we photographed at least two new species, managed 3 new records for the Bird's Head, and also tallied a number of new depth records for particular species. We also managed to finally confirm the live colour of a long-confused sweeper, Pempheris adusta (described from Ambon in 1877 by famous Dutch ichthyologist Peter Bleeker). Throughout the week, we were fortunate to also have outstanding manta encounters – with graceful big oceanic mantas clearly enjoying the cool water and ensuing plankton blooms.
Below are some of our more exciting "geek" finds!
Mark Erdmann is CI's Vice President for Asia Pacific Marine Programs, now based in Auckland after 23 years in Indonesia.
Social Share