Dr. Mark Erdmann, the BHS's prime motivator: An Underwater Tribe Podcast
Bird's Head Seascape
,
Cenderawasih Bay
,
Conservation
,
Coral Triangle
,
discovery
,
diving
,
ecology
,
education
,
endangered species
,
environment
,
illegal fishing
,
Indonesia
,
initiatives
,
Manta Ray
,
Marine Protected Area
,
MPA
,
news
,
photography
,
raja ampat
,
Science
,
shark
,
sustainability
,
tourism
,
triton bay
,
West Papua
,
whale shark
Dr. Mark Erdmann is the Vice President of Asia Pacific Marine Programs with Conservation International. He has lived and worked in Indonesia and the Indo Pacific for more than 25 years. He is one of the driving forces behind the success of the Raja Ampat and Bird's Head Seascape marine protected areas.  He works tirelessly, burning the candle from both ends and the middle!  If there is a single person who you should thank for the creation and preservation of Raja Ampat and the greater Bird's Head Seascape; it's Mark.  One word comes to mind when I think of Mark…Dedicated.  He's a rockstar in the environmental conservation world.
Sit back, relax, and prepare to be marveled and inspired while The Underwater Tribe spends an hour with him discussing his history, the creation and challenges of marine parks in Indonesia and beyond.  Learn why he has a positive outlook on the future of our oceans.
Of course with all of the discussion of exploring new sites in the tropics, the topic of crocodile encounters also comes up!
Follow the link to see the video:
https://www.youtube.com/watch?v=JQMqXHh98J4&feature=youtu.be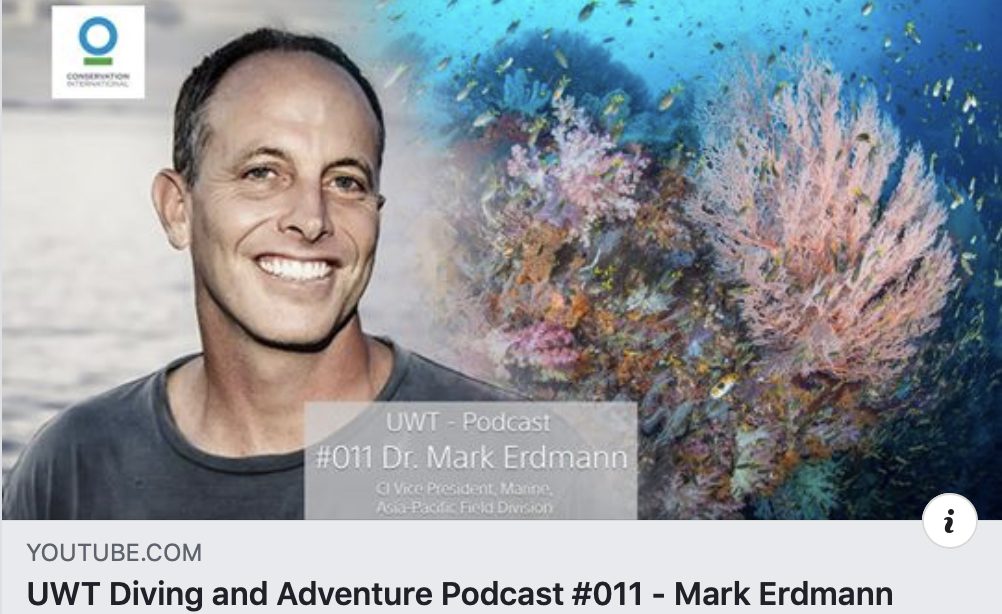 Want to see more about Mark and his work?  You will need Netflix.  If you have it, then check out Season 3 of "Tales by Light", episode 2.  Tales by Light is a mini-series that promotes the story and work of various photographers around the world.  All three seasons and all episodes are excellent.  Season 3's episode 2 profiles the story and work of photographer Shawn Heinrichs, who is also a frequent contributor to this site.  Much of the episode focuses on his work with Mark in Raja Ampat.  Here is a link to the preview, https://www.youtube.com/watch?v=2bp-9HBCjTI
Social Share