Shark Hunter Boat Arrested in Ayau Kecil Conservation Area
Shark Hunter Boat Arrested in Ayau Kecil Conservation Area
Photos by 
The Ayau Kecil Regional Marine Conservation Area (KKPD) team consisting of Marine Monitoring and Control Task Force (P2L) together with the patrol team from Marga Imbir community captured two shark hunter boats in June, 2014 in the remote areas of Raja Ampat. Evidence of finned sharks and whole sharks was found on the boats and included 30 sharks of various species at KM. Meriana Jaya and 50 sharks at KM. Putra Jaya 02.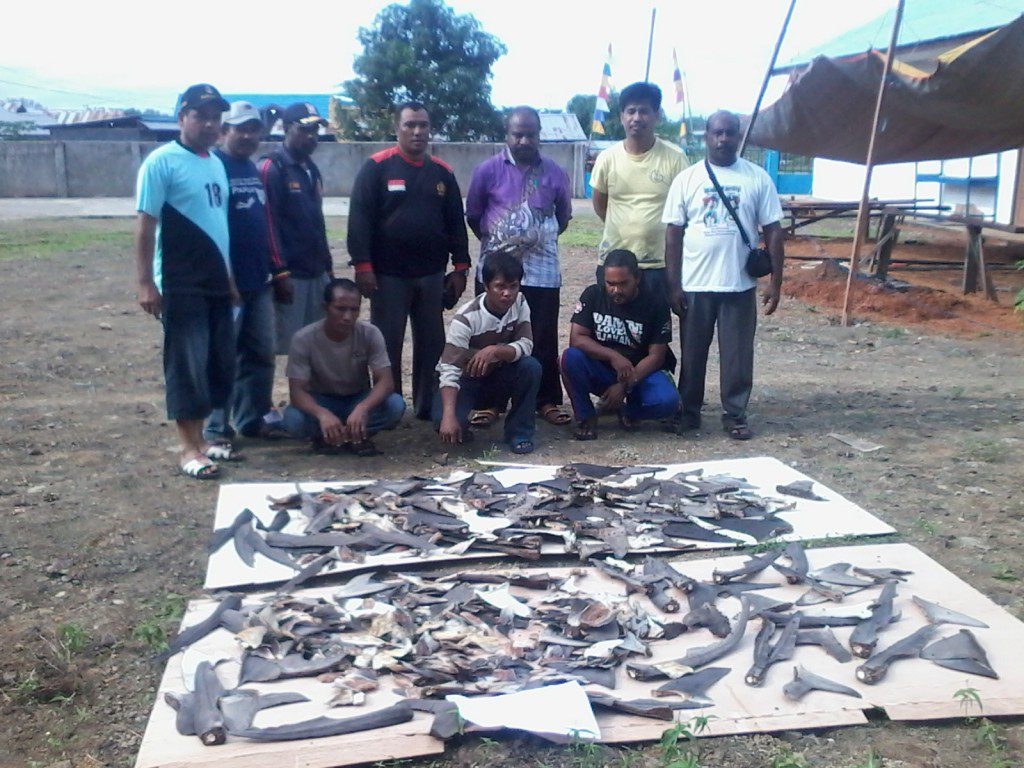 The arrests occurred in conservation areas in the zone of Urbabo Mambrisau, district of Ayau, Raja Ampat, with coordinate N. 00′ 26.408 E.130'56.156. These findings are reported and acted upon by the Police in Ayau, who arrested and transported the shrk fishing vessel along with its crew to Dorekhar village. The ship, including both captains, crews and evidence will be brought to Waisai and processed by the Raja Ampat Department of Marine and Fisheries Investigator  along with police investigators, and will be remain secured in the Ayau KKP.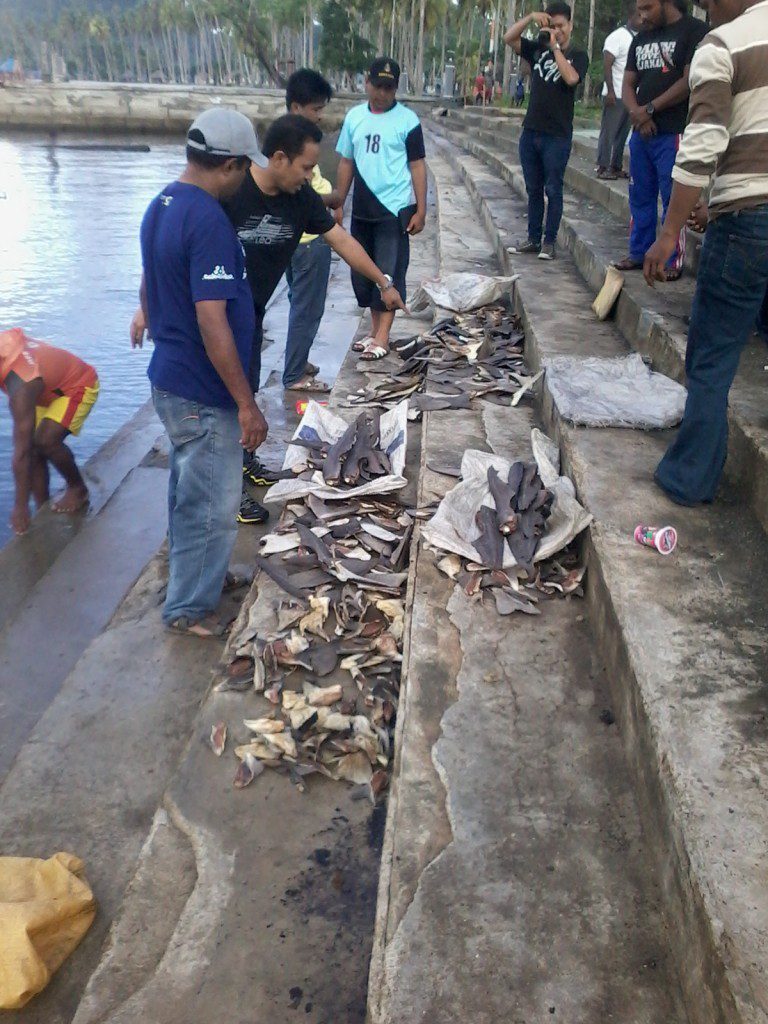 Related to the arrest of illegal shark fishermen in this conservation area Alberth Nebore, Raja Ampat Senior Manager of Conservation International (CI) Raja Ampat program said that "This arrest is not only a message to illegal shark hunters who break the law, but the capture was evidence that although the patrol team is no longer a part of CI, the spirit to fight illegal fishing and keep the region's seas safe for all marine life is still strong in community patrol teams." Whereas, according to the Coordinator of the KKPD Ayau Asian sector Ayau Kecil, Richart Mirino, the successful  arrest of these two boats and crews was accomplished through  cooperation between the patrol team and regional authorities, who believe that combined efforts are the key to successful surveillance of Raja Ampat's waters.
Currently the boats along with their crew and evidence are at Waisai for further processing.
Social Share