Edi Frommenwiler (BHS Pioneer): A History Lesson by Maurine Shimlock
Edi Frommenwiler (BHS Pioneer): A History Lesson
by Maurine Shimlock
Edi Frommenwiler might have logged just a mere 85 dives in 1992 when he built the Pindito, Indonesia's first international standard liveaboard, but since then he has charted more Raja Ampat sites than any other operator. "I'm always exploring, he says, and I've always wanted to be in places where no one else was going." Edi left his native Switzerland in 1980 and spent the next decade touring the world searching for intriguing, "back of beyond" destinations. In 1990 he settled in Indonesia, quickly deciding that a ship was the best means to explore the country's vast archipelago.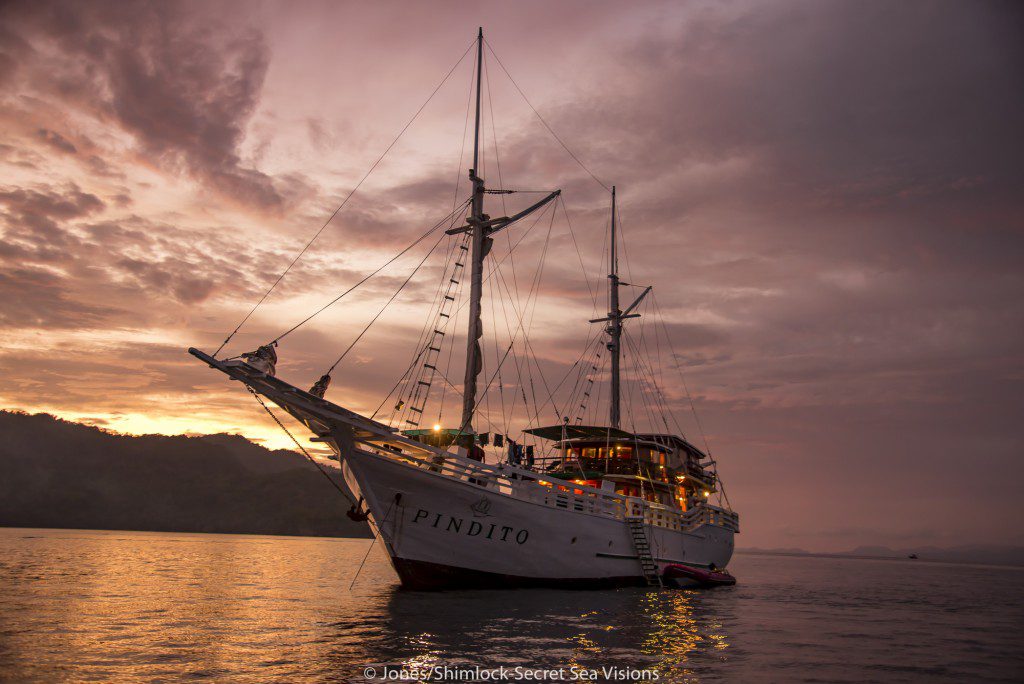 Pindito's keel was laid in March 1991, and by late fall of 1992 Edi made his first trip to Papua. Completely hooked on Raja Ampat diving, Edi based Pindito out of Ambon, making regular crossings to explore Raja's incomparable reefs as well as its rugged landscape. Edi says that, "ever since I first came to Raja Ampat I have been convinced of its uniqueness, even on land. I realized early on that we only spend between four and five hours a day underwater, but here was a place that was fascinating and beautiful in every respect." Pindito's Sorong agent told Edi about a giant cave in southeast Misool, and now a visit to Tomolol Cave is on just about every liveaboard's itinerary. When Edi first climbed Wayag's "Mount Pindito" the area was so remote he never imagined thousands of divers would follow the path he blazed in 1994.
Edi says that today Raja Ampat still gives him "sensory overload." And he adds, "one of my goals has always been to preserve it so others could experience the same." In 2002 Edi's dream was realized when he captained the Pindito for a team of marine scientists during the seminal assessment survey that established Raja Ampat as one of the marine world's most bio-diverse regions.
Edi and his well-trained crew have maintained Pindito to the highest standards, and the ship still serves as a comfortable base for divers from around the world.
Pindito's unique and seasonal Whales and Macro itineraries, showcases the spectrum of life found within the BHS, from super large to extremely tiny.  Edi is a masterful cinematographer.  To view his many videos visit his You Tube Channel.
Social Share