North Misool MPA Rapid Biodiversity Assessment adds 47 new records, boosts Raja Ampat reef fish species count to 1615! Text and Photos by Mark Erdmann
From 24 August to 3 September 2019, a team of marine scientists from Yayasan Nazareth Papua, the Raja Ampat MPA Management Authority (UPTD BLUD KKPD Raja Ampat), Conservation International (CI) and The Nature Conservancy (TNC) surveyed the coral reefs and seagrass beds of the 330,000 hectare North Misool MPA on board the MV Kurabesi. The North Misool MPA is the newest MPA in the Raja Ampat marine park network – formally declared by the 8 traditional adat communities of North Misool in February 2018. With funding from USAID and the Blue Abadi Fund, Yayasan Nazareth Papua is supporting these communities to develop a management plan and zonation system for the new MPA. The survey in August-September was designed to assess the health of the reefs and associated ecosystems and provide science-based inputs to the MPA management plan and zonation.
The team of 12 surveyed 3 sites per day and were focused on assessing coral reef health and condition, biomass of important food fishes, and the biodiversity of reef fishes – as well as recording any threatened or endemic species encountered and looking for important ecological features for conservation prioritization, including manta cleaning stations, reef fish spawning aggregation sites, etc.
The survey uncovered some surprising results, highlighting how much there is still left to explore in Raja Ampat. The local MPA rangers showed us dugongs and gave us tantalizing stories (and some shaky video recorded on smart phones) of Bryde's whales, orcas and whale sharks, as well as seasonal large aggregations of stingrays in the shallow sandy areas in front of several river outlets. The region is well-known for its salt water crocodiles, which are still abundant in the several larger rivers on the north coast of Misool. Despite the relatively "inshore" nature of the reefs here, we were surprised to encounter quite a few large oceanic manta rays, including a cleaning station on one of the outermost reefs.
The visibility at this time of year was "challenging", but for fish nerds, it was a paradise. Gerry Allen and I recorded 838 species of reef fish during this survey, 47 of which were new records for Raja Ampat and quite a few new to the Bird's Head and even to Indonesia! Given the intensive survey effort we've put into Raja Ampat over the past 2 decades, it says a lot about Raja Ampat's amazing diversity that we are still finding so many new records and even a few new species on a short survey like this – wherein we boosted the overall reef fish species list for Raja Ampat to 1615 species!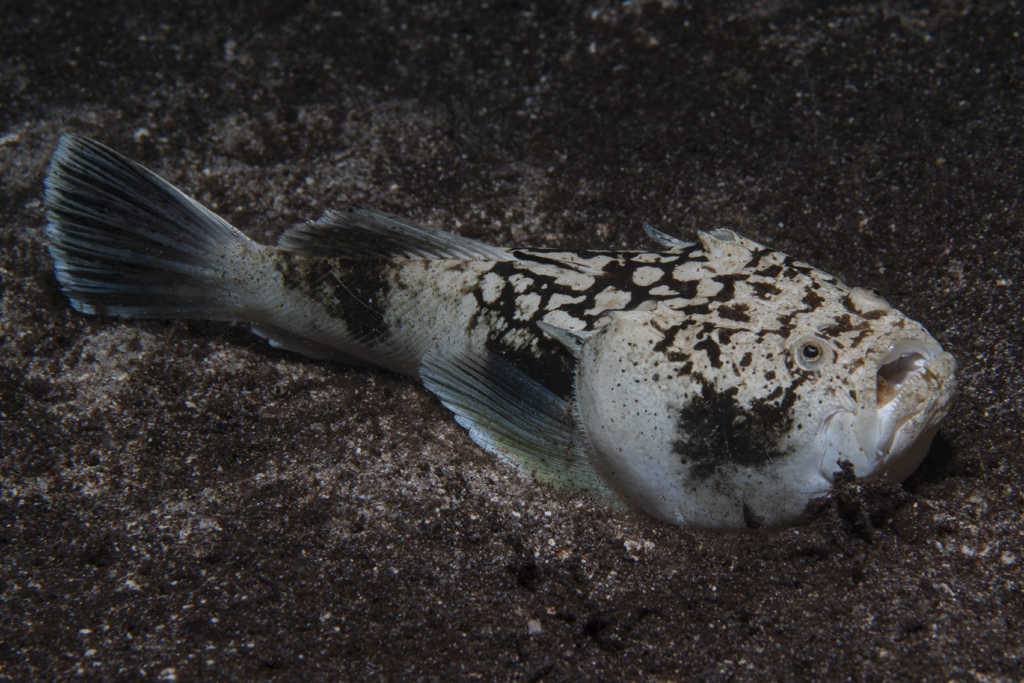 The reefs were home to an interesting mixture of inshore and offshore species – with everything from silt-loving shrimp gobies to oceanic mantas and whale sharks! The range of habitats and species over short distances meant that the overall diversity recorded was impressive – on four of the sites we recorded more than 300 species of reef fish in a single dive – our "gold standard" for a hyper-diverse reef. Importantly, at Pulau Yeflie we recorded 388 species (!!) in a single survey dive – making this reef in North Misool the new "world record holder" for us in terms of number of fish species recorded in single dive!
We also uncovered several new species on the survey, including a beautiful sponge-dwelling dwarfgoby that I first spotted during a "Fish Geek Week" at Misool Resort in May 2019. The additional data from this survey allowed us to describe the new species as Sueviota minersorum, in honor of Andrew and Marit Miners, the founders of Misool Resort and important leaders in conservation efforts in Raja Ampat. We're currently working on several other likely new species from the survey.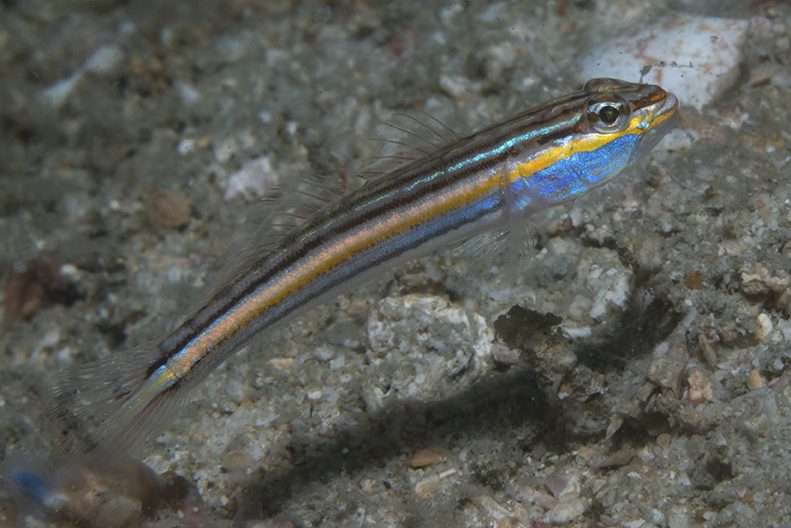 The results were not all rosy; we encountered a number of reefs with significant blast-fishing damage, and reef sharks were nowhere to be seen. However, this is precisely the reason the traditional communities of North Misool banded together to declare this new MPA; they were all well-aware of the significant increases in fish biomass and tourism benefits flowing to their neighboring villages in the other MPAs throughout Raja Ampat, and they were keen to also protect their reefs, stop the ongoing blast fishing, shark-finning and other illegal activities, and begin reaping the rewards. We met with the patrol team and were extremely impressed with their commitment to ridding the area of these scourges – and we wish them the best of luck in their important work.
We'd also strongly encourage the marine tourism industry to take some time to explore this region; while its reefs are most definitely different and not (yet) as teaming with fish as Raja Ampat's other MPAs, the region has a singular beauty, many undiscovered treasures, and no other tourists around! A tender ride up the stunning rivers on the north coast is not to be missed – keep your eyes out for another story soon on this website about a recent trip around North Misool to further explore this exciting region.
I'll leave you with some images of some of the other exciting reef fish species records from the survey…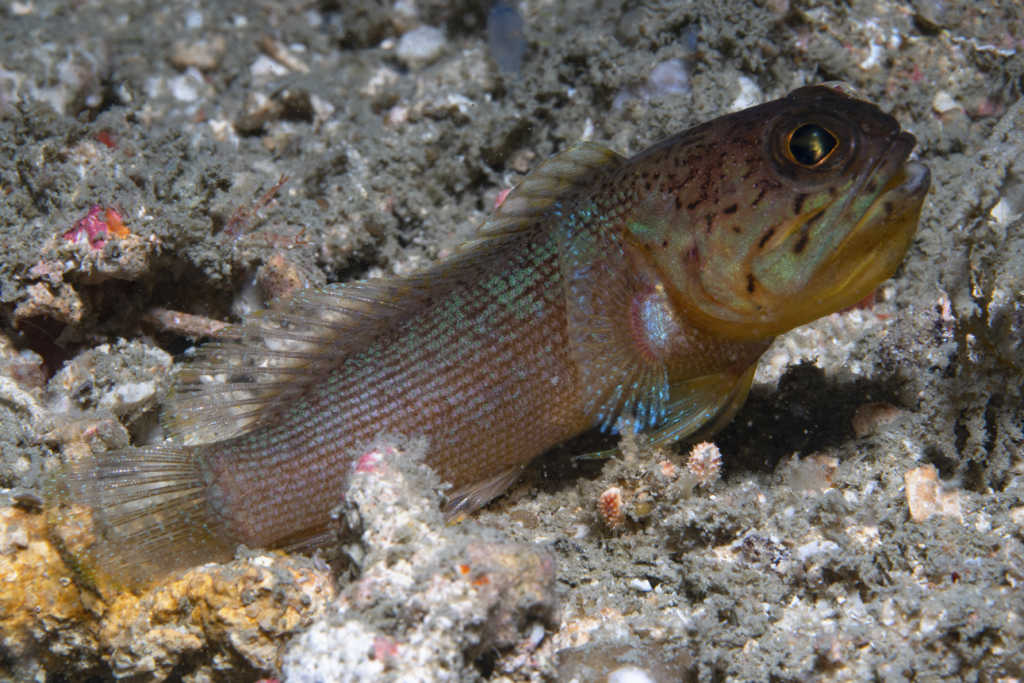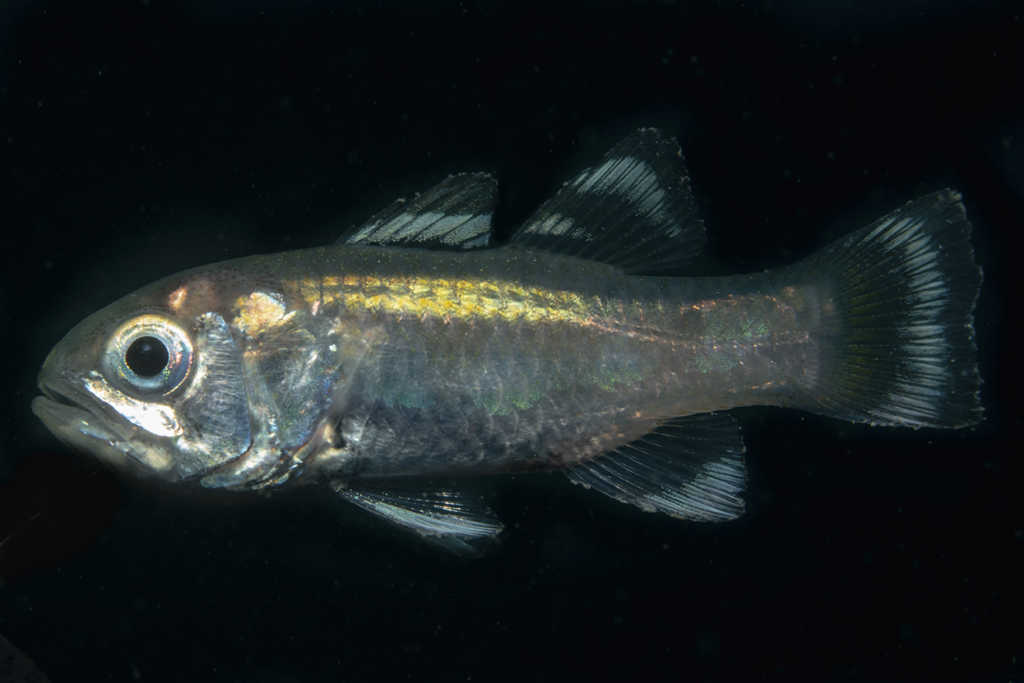 Mark Erdmann is Vice President of Asia-Pacific Marine Programs for Conservation International and has been engaged in the set-up and management of Raja Ampat's MPA network since 2001. He'd like to explicitly thank USAID, The Blue Abadi Fund, Yayasan Nazareth Papua, the Henry Foundation, MAC3 Impact Philanthropies, the Engelhardt Foundation, Seth Neiman and Sandy McBride, and Unilever (the makers of Norilicious seaweed snacks) for their support of this North Misool MPA survey.
Social Share